Every thing about ZUCCHINI | Vahrehvah :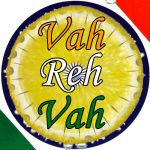 Zucchini derived from the Italian word zucchini or Courgette is a popular summer squash which almost grows a meter in length. Along with some other squashes, it belongs to the species Cucurbita pepo.
The word zucchini is the Italian name for the plant, which is why it is the more common name in Italy (zucchina/o -zucchine/i), but also in North America, Australia and Germany where as courgette is the French name for the vegetable and is more commonly used in France, but also in Ireland, the United Kingdom, Greece, New Zealand, the Netherlands, Belgium, Portugal and South Africa.
Zucchini is dark or light green, and looks similar to a ridged cucumber. The hybrid variety is the golden zucchini which is a deep yellow or orange color. Usually these were only available in the summers but now available throughout the year and have a very delicate flavor, soft shell and creamy white flesh of summer squash is a perfect addition to any summer meal.
They are in season between May and July when they are at their best and most readily available. Zucchini or summer squash member of the Cucurbitaceae family and relative to both the melon and cucumber come in different varieties. Each type of Zucchini varies in shape, color, size and flavor but share some common characteristics.
The entire vegetable, including its flesh, seeds and skin, is edible. In addition, some varieties of the squash plant produce edible flowers. Unlike winter squash, summer squash are more fragile and cannot be stored for long periods of time. The word zucchini comes from the Italian zucchino, meaning a small squash.
The term squash comes from the Indian skutasquash meaning "green thing eaten green." Christopher Columbus originally brought seeds to the Mediterranean region and Africa and than was introduced throughout the world by Portuguese and Spanish explorers. China, Japan, Romania, Turkey, Italy, Egypt and Argentina are the major producers of squash.
The French snubbed zucchini for a long time until chefs learned to choose small fruits which are less bland and watery. The French term for zucchini is courgette, which is often called as yellow squash as well. Zucchini is normally treated as a vegetable and usually cooked as various savory dish (Zucchini fry) or accompaniment.
Botanically Zucchini is the immature fruit being the swollen ovary of the female zucchini flower. The female flower is a golden blossom on the end of each emergent zucchini. Both flowers are edible, and are often used to dress a meal or garnish the cooked fruit. There are a variety of recipes in which the flowers may be deep fried as fritters or tempura (after dipping in a light tempura batter), stuffed, sautéed, baked, or used in soups.
There are a variety of summer squash like the Zucchini, Crookneck and Straightneck squash and the Pattypan squash. Zucchini is popular as the excellent of the summer squashes. It has smooth, thin skin that is either green or yellow in color and can be striped or speckled. Its tender flesh is creamy white in color and features numerous seeds. Its edible flowers are often used in French and Italian cooking.
In Mexico, the flower is often used for a soup, sopa de flor de calabaza, and it is quite popular in a variation of the traditional quesadillas, becoming quesadillas de flor de calabaza. Zucchini is also used in a variety of other dishes (rajas), and as a side dish.
Unlike cucumber, zucchini is usually served cooked. It can be prepared using a variety of cooking techniques, including steamed, boiled, grilled, stuffed and baked, barbecued, fried, or incorporated in other recipes such as soufflés. It also can be baked into bread, or incorporated into a cake mix.
Its flowers can be eaten stuffed and are a delicacy when deep fried, as tempura. Zucchini can also be eaten raw, sliced or shredded in a cold salad, baked into a bread similar to banana bread, as well as lightly cooked in hot salads, as in Thai or Vietnamese recipes. Mature (larger sized) zucchini, while not often eaten by themselves, are well suited for cooking in breads.
In France zucchini is a key ingredient in ratatouille, a stew of summer fruits and vegetables prepared in olive oil and cooked for an extended time over low heat. The dish is served as a side dish or on its own at lunch with bread. Zucchini are stuffed with meat with other fruits like tomatoes or bell peppers in a dish named courgette farcie (stuffed zucchini).
Zucchini fruit is low in calories and contains useful amounts of folate, potassium and vitamin A. Zucchini or Summer squash is an excellent source of manganese and vitamin C. It is also a very good source of magnesium, vitamin A, dietary fiber, potassium, copper, folate, and phosphorus. In addition, summer squash is a good source of omega-3 fatty acids, vitamin B1, vitamin B2, vitamin B6, calcium, zinc, niacin, and protein.
Zucchini is a powerful antioxidant and has anti inflammatory properties which helps cure asthma, as it contains Vitamin C. Regular intake of zucchini effectively lowers high homocysteine levels in the human body. Zucchini have high water content (over 95%), high nutritious value and contain a very low amount of calories, so they make the perfect snack item for people on diet.
Zucchini is believed to be beneficial in preventing heart disease and related symptoms, such as high cholesterol. The rind of zucchini contains the nutrient beta-carotene, which is known to be full of antioxidant properties and thus, helps protect cells against oxidation damage.
The nutritional values per 135 g in raw zucchini are:
Calories: 17
Protein: 1.4 gm
Carbohydrate: 3.6 gm
Total Fat: 0.17 gm
Fiber: 1.5 gm
Vitamin C: 11 mg