Every thing about RED CURRY BUTTERNUT SQUASH | Vahrehvah :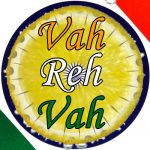 Red Curry Butternut Squash is an excellent and simple side dish made with small cubes of butternut squash cooked in delicious and mildly spiced gravy of coconut milk, red curry powder, Thai red curry paste, tomato paste, fish sauce, cloves and flavoured with fresh basil leaves. An excellent dish popularly prepared in the South Asian region.
Butternut Squash is a humble vegetable that is rarely eaten by many. It is a seasonal squash which is available mainly during winter and is one of the sweetest squashes. This squash is loved for its natural sweet flavour, silky texture and amiable adaptability and blends well when cooked with other spices. The pulp of the squash is soft and cooks fast.
Butternut Squash have fewer seeds inside from the rest of the winter squash family and is available in different sizes. The red curry butternut squash is a wonderful dish as the natural sweetness of the squash complements the heat from the curry and gives a great silky and smooth texture when cooked with coconut milk. Red curry paste is spicy and fragrant and can be made anywhere from mild to red hot depending on your taste.
This makes a healthy and hearty curry dish that will awaken your senses and boost your mood with its explicit flavours and taste. The Butternut Squash comes from the gourd family, which is native to the Western Hemisphere. There are two kinds of squash: summer and winter. Butternut Squash is a winter squash. It has a hard, thick skin and it is filled with seeds.
It can range in size from 8 to 12 inches long, and about 3 to 5 inches wide, weighing up to 3 pounds. The colour of the Butternut Squash ranges from a yellow to a light tan. Inside, the flesh is orange and has a sweet flavour. Butternut Squash is commonly known by various names such as butternut pumpkin or sweet pumpkin in English, Kalyana poosannikai in Tamil, Thiyya gummadikaya in Telugu, Kaddu in Hindi, Mathanga in Malayalam and Seegumbalakayi in Kannada.
This squash is extensively used in southern India for preparing Pumpkin Sambar, Pumpkin masala, Sweet Pumpkin curry, Roasted butternut squash with Indian spices, Butternut squash soup, Butternut squash and mascarpone gnocchi and Butternut squash delight etc. It has a natural sweetness and nutty flavour that complements with any flavours combined with it. Thai red curry paste is versatile and can be used in various recipes. They are made with aromatic herbs such as lemongrass, galangal (Thai ginger) and fresh red chillies which are harvested at their peak of freshness and carefully blended with fragrant spices for the perfect balance of flavors.
This is generally used as a stir-fry seasoning, a soup base, or with coconut milk to create a delicious Thai curry. Add a teaspoon to your favorite marinades for a bit of spiciness. Curry paste is an important ingredient in Thai cuisine. For preparing the Red Curry Butternut Squash, firstly peel the skin of 3 to 4 pounds butternut squash and cut them into 1 inch equal medium sized cubes. Set aside.
Heat 1 tablespoon vegetable oil in a pan or kadai and when it gets heated up, add in 1 bunch finely chopped green onions (keep little of them for garnishing in the last), 1 teaspoon cumin, 1 tablespoon red curry powder, 1 teaspoon Thai red curry paste, 3 cloves and 2 tablespoons tomato paste. Over medium heat toss up all the ingredients which actually wakes up all the ingredients and flavors.
Add 1 can coconut milk and mix well. Add 1 rounded tablespoon brown sugar to balance the acidity and heat and 3 tablespoons fish sauce (substitute with soy sauce or salt if you don't have fish sauce) which gives us the salty aspect. Mix and then add in the butternut squash cubes and cover and cook until the cubes are cooked and tender. It takes about 20 minutes.
Finally add in ¼ cup freshly torn basil leaves and mix well. Garnish with finely chopped green onions and serve hot. Tip: Adjust for salt and heat before serving. Try this humble, flavorsome curry for a seasonal supper and I promise that it would be one of the favorite parts of the meal.
Enjoy Cooking!