Every thing about SAUTEED CHEESY ZUCCHINI | Vahrehvah :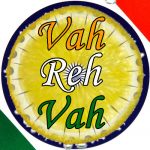 Sautéed Cream Cheesy Zucchini is an incredibly simple and easy dish to prepare made with cubed zucchini that is nicely sautéed giving a zest of lemon and oregano. It also has a nice creamy texture from the cheese infused in the dish. This is a great dish for all the lacto vegetarian food as it is mainly prepared by just lightly frying. Cream Cheesy Zucchini is a popular side dish around the world and valued for being high protein.
Zucchini is easy to get and also liked by many. Typically the cheesy fried zucchini is soft and crunchy. Zucchini squash or courgettes are the most popular among summer squashes in Americas and Europe. Like gourds, they belong to cucurbitaceous or cucurbita pepo family. As such zucchini is a delicious vegetable and tastes extremely good when bathed in garlicky oil and dusted extravagantly with parmesan cheese.
Zucchini is a summer squash and are believed to be originating in the Central America and Mexico. Almost all the members of the squash family vegetables feature smooth, tender skin; and flesh with small edible seeds and high moisture content. Zucchini is delicate and watery, so it needs minimal processing and a careful choice of complementary flavours in order for it to shine.
Fresh, tender zucchini can be eaten raw either in salad (Zucchini Salad with Chipotles) or as a dip. This vegetable mixes well with potatoes, carrots, asparagus, green beans etc. Zucchini can also be added in shreds into bread (Zucchini Bread) similar to banana bread or added in muffins. Zucchini is a hybrid of cucumber which is dark or light green in colour.
Unlike cucumber, zucchini is usually served cooked. It can be prepared using a variety of cooking techniques, including steamed, boiled, grilled, stuffed and baked, barbecued, fried, or incorporated in other recipes such as soufflés. Its flowers can be eaten stuffed and are a delicacy when deep fried (Zucchini Fry), as tempura. Zucchini has a delicate flavour and require little more than quick cooking with butter or olive oil with or without fresh herbs.
There are many variations that can be incorporated while cooking the zucchini. Zucchini courgette is a key ingredient in ratatouille in France which is a stew of summer fruits and vegetables prepared in olive oil. Zucchini are stuffed with meat with other fruits like tomatoes or bell peppers in a dish named courgette farcie (Stuffed Zucchini). In several parts of Greece, the flowers of the plant are stuffed with white cheese, usually feta or mizithra cheese, or with a mixture of rice, herbs and occasionally minced meat.
Then they are deep-fried or baked with tomato sauce in the oven. In Spain, zucchini (calabacín in Spanish) is a core ingredient of pisto. Zucchini are also fried with egg and onions in olive oil to make a "Spanish" tortilla called "tortilla de calabacín".
To prepare this delicious Sauteed Cream Cheesy Zucchini with lemon and oregano, firstly wash and cut 3 or 4 zucchini into even sized small cubes with their peels. Heat 2 tablespoons of olive oil on high heat in a skillet and add in the chopped zucchini cubes and sauté them nicely.
Add some red pepper flakes, ½ teaspoon lemon zest which gives a classic flavour. Seer in the cubes combined well until they get slightly caramelized. Add salt and fresh ground black pepper to taste. Mix well and cook till the zucchini are almost tender and not soft.
Add 2 tablespoon crumbled cream cheese and cayenne to taste. Mix well till the cheese gets soft and blends itself well with the zucchini cubes. This adds a little tanginess and cheesiness to the veggies. Turn off the heat and garnish with some freshly chopped oregano.
Finally add few drops of lemon juice to add some perceived richness and kick to the dish. Sautéed Cream Cheesy Zucchini with lemon and oregano is a pretty nice side dish for all that grilled meat or as an impressive base for grilled chicken, fish or shrimp.
To get some extra fancy, you can also use crème fraiche (preferable homemade) instead of the cream cheese. Do try this excellent and simple dish. Zucchini is one of the very low calories vegetable that is used during weight reduction and cholesterol control programs. It provides only 17 calories per 100 g. Contains no saturated fats or cholesterol. Its peel is good source of dietary fibre that helps reduce constipation and offers some protection against colon cancers.
Zucchini is a very good source of potassium, an important intra-cellular electrolyte. Potassium is a heart friendly electrolyte; helps reduce blood pressure and heart rates by countering effects of sodium. In addition, they are also good in B-complex group of vitamins like thiamine, pyridoxine, riboflavin and minerals like iron, manganese, phosphorus, zinc and potassium.
Enjoy Cooking!