Every thing about MEXICAN CHAAT | Vahrehvah :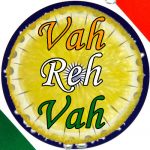 Mexican Chaat is simple, classic and bursting with combination of flavours. It's a tasty snack not very spicy, mouth- watering and finger licking, made with boiled rajma (red kidney beans) combined with finely chopped onions, coriander leaves, spiced with some dry ginger powder, black salt, pepper, cumin powder, red chilli powder, salt and sugar and little sweetness and tanginess from tomato sauce.
Mexican chaat is a fusion of Mexican with Indian taste. It is a popular dish amongst us with a different touch. Normally Indian chaats are made with potatoes, green peas, garbanzo beans (chole masala) smothered between a variety of sweet, sour and tangy chutneys like coriander mint chutney, Chaat Sweet Tamarind Chutney and Green Chutney etc.
In this recipe, the main ingredient Rajma (Red Kidney beans) makes all the difference and is a very popular ingredient in the Mexican cuisine. It is used in making a variety of dishes like Spicy Mexican Bean Soup, Rajma Masala etc. Rajma is the name of a popular North Indian vegetarian dish consisting of red kidney beans in thick yummy gravy with lots of Indian whole spices, usually served with rice and roti.
Rajma Chawal is a popular scrumptious, appetizing wholesome meal popularly served in North India dhabas. Although Kidney beans is not of Indian origin but is a part of regular diet in northern regions of India such as Punjab, Kashmir, Delhi, Haryana and Himachal Pradesh. This dish was developed after red kidney bean was brought to the Indian subcontinent from Central Mexico and Guatemala.
Being a popular dish, it is usually prepared on all important occasions and nutritious to eat. Rajma or dried kidney bean is reddish brown in colour and has strong musky and nutty aroma with a chewy taste. The skin is thick and has slightly sweet aftertaste. The kidney beans are versatile and often used in making soups, curries and salads. Rajma is also added to meat making a delectable dish namely Rajmah Meat Curry.
Rajma or Kidney beans holds its shape really well and absorbs all its surrounding flavours blending to make an appealing dish. Beans require salt to bring out their nutty flavours and adding salt and acids inhibit water penetration and if added too soon than toughen the beans. Rajma with their strong colour, robust flavours and meaty texture enhances the taste of any dish such as salads, soups and rice dishes.
Chaat is a very common street food all over India and who would ever say NO to chaat. It is one incredible snack that has all wonderful blends of taste such as sweet, salt, sour, spicy and tangy. Chaats is kind of addictive to many. Regularly eating of chaat is not really healthy and hygienic but can be made healthy with few variations and creative ideas. Chaat can also be made with fruits like fruit chaat or mix of veggies and fruits.
There are also other popular variants of Chaats like Aloo tikkis (garnished with onion, coriander, hot spices and a dash of curd), bhel puri, dahi puri, pani puri, dahi vada, papdi chaat, and sev puri. Common elements used among these variants are yogurt, chopped onions, freshly chopped coriander leaves, sev (small dried yellow salty noodles) and chaat masala (a masala or spice mix consisting of amchoor (dried mango powder), cumin, Kala Namak (rock salt), coriander, dried ginger, salt, black pepper, and red pepper).
Kala namak or black salt is a popular ingredient used in various chaats which has a salty and pungent smell. The condiment is composed largely of sodium chloride with several impurities lending the salt its colour and smell. The smell is mainly due to sulphur content. Due to impurities in the mineral, it is brownish pink to dark violet translucent stone when whole and when ground into a powder, it is light purple to pink in colour.
Kala Namak is considered a cooling spice in ayurvedic medicine and is used as a laxative and digestive aid. It is also believed to relieve intestinal gas and heartburn. Dried ginger powder is another popular ingredient which has a strong aroma and slightly pungent flavour. Dried ginger powder is used in making spices and masalas which are used in gravies, curries, marinades, stews etc. This is also commonly used to flavour ginger breads.
To prepare this delicious and lip-smacking, Mexican Chaat, firstly soak the kidney beans for about 6 to 8 hours or overnight and pressure cook them with little salt. Drain all water and add the rajma in a big bowl.
Mix all the other ingredients and mix well adding few pieces of cut tomato. This can be eaten just like this or else you can scoop a spoonful of the mixture and put in on a nacho or crispy toastada shell and top with some sour cream, taco sauce and cheese.
Tip: You can also use pringles chips, adding a large spoon of mixture on it. Garnish with some sev, finely chopped onions and coriander leaves and a dash of lemon juice. Do try this healthy chaat which your kids would literally hog on.
For detailed recipe, click on the link below:
https://www.vahrehvah.com/mexican-chat-recipe
Apart from taste, flavours and aroma, rajma also offers enormous health benefits: Kidney beans are a very good source of cholesterol-lowering fibre, as are most other beans. They are low in fat and loaded with nutrients, and we'd probably eat more of them if they weren't also loaded with flatulence-producing enzymes.
Kidney beans are an excellent source of folate, dietary fibre and manganese. Kidney beans are a good source of protein, thiamine (vitamin B1), phosphorus, iron, copper, magnesium, and potassium.
Enjoy Cooking!