Every thing about Hyderabad Food And Culture | Vahrehvah :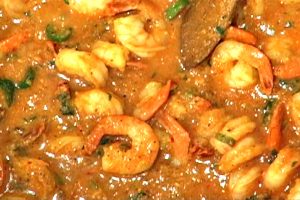 The culture of Hyderabad is a diverse one. Not only does it have an amalgamation of different cultures, Hyderabad boasts of a rich cultural heritage too. Being ruled by the Asaf Jahi dynasty, it came to be known as the "city of Nizams".
As this dynasty crumpled, the Mughals took over and brought about sea change in the cultural outlook of the people. Today Hyderabad flourishes in its rich cultural history. The contemporary world sees this city as a blend of unique cultures with a touch of modern lifestyle.
In general, Hyderabadi people are regarded as very friendly and hospitable. As a matter of fact, generosity is the other name of the Hyderabadis. They take immense pleasure and pride in conversing in their local, characteristic and vibrant Hyderabadi language, which is a mix of Urdu, Hindi, and Telugu.
The Hyderabadi Urdu is more like city's vernacular of Hindi language. It thrives in a world of its own. Hyderabadi Tehzeeb (culture) has won praises and accolades, all over the world and Hyderabad is famous for its Mehman-nawazi (hospitality).
Hyderabadi food has a rich variety to choose from. Even for those who are a stranger in Hyderabad, you would be completely bowled over with the Hyderabadi dishes in any of the umpteen restaurants on the streets of Hyderabad.
Take a sip of Irani chai. It might have come to Hyderabad, all the way from Iran. But it is a hyderabadi specialty. Hyderabadis are proud of Irani chai. They not only drink it but they adore it, admire it and sing praises about it. Surely, the taste is different but it takes some time before an outsider could really appreciate it.
The pre-requisite is that you shouldn't be a tea-toddler. If you aren't a tea-toddler then you are sure to find yourself all-out for Irani chai. Either you would want to have the normal tea or a pauna (light tea). If you are the one who likes your tea as sweet then you would go for Khada chammach - a cup of tea which has so much sugar that a spoon could be erected straight inside the cup. If you were a real tea-buff, you would go for Suleimani - the thick black tea.
If you like a lot of milk cream in your tea, you would definitely enjoy Pardaposh in which all you get to see in the cup would be cream. In other words, the cream would literally hide the tea in the cup. So there's tea for one and all.
LUKHMI a typical Hyderabadi starter and the snack's original and authentic preparation are stuffed with mutton-mince (kheema). "Kheemey ki Lukhmi" is still served as a starter in the authentic Hyderabadi course of meal at weddings, parties, etc. Dil khush - A triangular pie, which is bread stuffed with cake leftovers.
Dil pasand -Chota Samosa - A crispy, onion-filled small samosa. Osmania Biscuit - A nice, soft tea biscuit gets its name after last ruler of Hyderabad, Mir Osman Ali Khan. Fine Buiscuit - A multi-layered, oval shaped and sprinkled with sugar. Muthhi Key Kebabs - Meat balls specialty.
Bheja Fry - A goat's brain deep fried delicacy. Boti Kabab – Tender lamb pieces marinated and cooked to perfection.Pathar-ka-Gosht - Mutton/lamb deep-fried on a stone slab found in Hyderabad.Pasande Kebab – Chicken legs marinated with mixture of traditional spices & yoghurt, and cooked in red hot embers. Chakna - A dish made out of Goat intestines and meats cooked with flour and other spices. Nihari – Basically a breakfast dish made of Goat's feet.
Hyderabadi Biryani Lamb and Rice - A traditional celebration meal. Kachchi gosht ki biryani - raw meat is stir fried with spices (masalas) for couple of minutes and then covered with rice and put on dum. Dum-pokht biryani - slow-cooked biryani.
Mirchi ka salan - Chili Curry - accompanies a Biryani. Raitha - Curd (not sweet) mixed with onions, green chilies
Bagara khana - Basmati rice delicacy. Baghara baingan- Stuffed Eggplants, a delicacy where tender and fresh brinjals are stuffed with grounded peanut-coconut mixture and cooked in a rich and creamy paste. Dalcha - Mutton and Lentil delicacy. Murgh Korma - Chicken curry.
Hyderabadi Kheema- A popular mutton-mince curries. Paaya – A kind of soup made of lamb legs. Dum-ka-Kheema – Mince meat delicacy. Do Pyaaza - A curry made from lamb, onions, butter etc. Chugur Gosht - Lamb & Tender tamarind leaves curry. Bhuna Gosht – shallow fried with traditional spices.
Tamate ka Kut - made with tomatoes and often boiled eggs are added to it. Katti Dal – Tamarind lentils. Rawghani Roti - A type of Bread. Khagina - Made with onions and the fried eggs. And for Dessert here comes lip smacking - Khubani-ka-Meetha - Apricot Pudding, Toppings with almond and cream.
The original recipe is a translucent liquid. Double ka meetha- Bread Pudding topped with dry fruits, a derivative of Mughlai dessert Shahi tukre. Gil e firdaus - Kheer made from kaddu (bottle guard) Sheer korma - Vermicelli Pudding - Sheer means Milk and Korma is a dry date fruit, is a celebration special dessert, specially made during Ramzan fest. Badam-ki-Jhab - known as marzipan. Gaajar ka Halwa - a Carrot Pudding. Mauz-ka-Meetha - A Banana dessert.
Firni - A Rice dessert and Faluda. Khajoor - a sweet very famous in the old city of Hyderabad, rarely found in any other parts. Hyderabadi biryani has no parallels among the connoisseurs of biryani. Haleem is another delicacy, which associates with Hyderabad.
The best and worst thing about Haleem is that it is largely available only in month of Ramzan. It is the best thing because people keep waiting for this month to savor this mouth-watering dish and it is the worst thing about Haleem as people who miss it in Ramzan may need to wait for a year. In this case, the only people who suffer are the visitors to Hyderabad. They get to hear a lot about Haleem but if they are unable to visit during Ramzan, they miss the opportunity.
One of the must haves in Hyderabadi food is "Khubani ka meetha". You may have anything for the main course but for dessert, you ought to have Khubani ka meetha with ice cream or custard.