Every thing about Aspects of Indian food | Vahrehvah :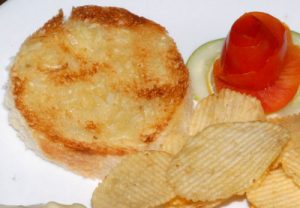 Spices: Spices are an integral part of Indian food. This does not mean that Indian dishes are always hot. It does mean that they are well seasoned and aromatic. There are some hot dishes especially in the South of India, but. overall the dishes of India are skillfully prepared with the cook having a mastery over the properties of spices and how they are blended. The cook will use cooling spices as well as warming spices, bland spices as well as pungent spices, sweet spices as well as hot spices.
The cook will also use spices for color and healthful properties. Most cooks in India also know how to use spices seasonally In everyday cooking in India spices are used very sparingly and are supplemented with fresh herbal seasonings. Oils: In India, ghee (clarified butter) is favored for frying and seasoning.
This is because it can take very high temperatures without becoming rancid unlike virgin oil or unrefi led cooking oils. Besides ghee, mustard oil is also used in Bengal and coconut/gingelly oil is used in the south. Sesame oil is also used especially in sweets. Condiments: Fresh herbal chutneys, dried fruit chutneys and hot pickles complement an Indian meal: These small additions to the meal take the Indian menu to a higher level of taste experience.
They lend strong flavor impact to the meal. They also balance tastes as they are sweet, pungent, hot, and sour all at the same time. The fresh herbal chutneys make the meal very fresh and tasty. Popular fresh chutneys are cilantro, mint, amla, coconut chutneys and popular pickles include lime, mango, and eggplant. Indian pickles are preserved in oil as opposed to vinegar.