Every thing about ROASTED RAW MANGO CHUTNEY | Vahrehvah :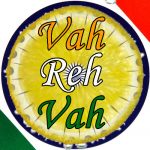 Mango chutney is a delicacy from the south Indian coastal state of Andhra Pradesh. Mango chutney is made in many different ways and variations but is one of the exceptional dishes that are very popular all over the world. Mango chutney is a delectable tasty and tangy sauce that you can eat with chapati or spread between slices of bread or served as a side dish.
Roasted raw mango chutney is a special chutney where the mango slices are roasted and the pulp is combined with little jaggery and red chilies to make it a sweet, sour, tangy and spicy chutney. Basically roasted raw mango chutney is an excellent combination of all four different flavors and makes a lip smacking dish.
Traditionally Chutney is a term for a class of spicy preparations used as an accompaniment for a main dish. Chutney is a vital part of Indian food especially in Southern India. It is of the most exotic and flavorful dish that is something interesting to tantalize your taste buds as they are a variety of chutneys that are so captivating wherein few are infused with spices and intense and also few being sweet to taste.
Any type or variety of mango chutney is really so valued for as they are one of the very authentic recipes from the Indian cuisine. The spicy mango chutney or the so called mango pickle is a all time favorite dish of the Andhra cuisine that is prepared sour and spicy and goes well with rice and chappati.
The mango pickle is prepared with lots of patience and care so that it can stay for a year long without getting spoiled. Mango is an exotic tropical fruit consumed mainly in its sweet ripe form in US, but in India the unripe raw mangoes are prized for and are a big hit.
They are added in a variety of dishes like the mango dal (mango cooked in lentil gravy), mango rice, mango panna (sweet juice made with raw mangoes), mango thokku, raw mango sherbet etc. The taste of green sour mangoes sprinkled with salt and chili powder is part of every Indian childhood memories. Raw mango is a very versatile fruit and can also be added with other ingredients to make chutney.
Raw mango and coconut chutney is a traditional Kerala dish which is thick chutney the key to this chutney's success is to use really sour green mangoes. In this recipe of roasted raw mango chutney, sugar is being substituted with jaggery / molasses which enhance its health quotient and lends a nice flavor to the chutney, which is sweet and sour (not too tart) at the same time.
For preparing this traditional roasted raw mango chutney, firstly roast the mango on a pan or tawa over high flame until it is fully cooked (you must be able to easily remove the cover of the raw mango). Now remove the skin of the mango and scrape the pulp.
To this mango pulp add jaggery, red chilli powder, salt and mix all the ingredients thoroughly. Heat little oil in a small kadai or pan and add clarified butter (ghee). Add jeera, asafoetids and pour this tadka (tempering) into the chutney. This is one of the traditional ways of preparing the mango chutney to give it a tangy and spicy flavor.
I am sure your taste buds will revive after tasting this chutney. Hence without any further delay, do try this simple and delicious recipe and enjoy its taste with family.
Click on the link for detailed recipe at:
The earth blooms into various shades of colors and hues on the onset of spring and the yellowish white blossoms of mangoes adorning the lusty boughs soon matured into green mangoes. These green mangoes have a very piquant taste, and when you eat them raw with just black salt and red chilies, tickles your senses and you craves for more.
The green mango besides having a very amusing taste is loaded with vitamins and phyto-chemicals, rich in iron and calcium, good for skin and nature's true gift. Though ripe mangoes are a delicacy, it is the raw mango that holds sway for those who love a tangy taste.
Raw Green mangoes are preserved in different forms like making pickle, preserving in brine water, salted and dried mango, dried mango powder (amchur), etc.. It is enriched with Vitamins like B1, B2, C, etc. One of the raw mango delicacies prepared at home is chutney. Raw mango chutney is prepared through out India with variations in ingredients. Try this; it will definitely entertain all your taste buds because it is sour, spicy, and salty.