Every thing about PAPDI | Vahrehvah :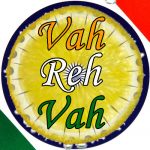 Papdi is small round flat deep fried bread that is used in preparing a variety of chaats dishes like Papdi Chaat, Sev Puri, Masala Puri, Bhel Puri, Dahi Papdi etc. Papdi are Indian crackers made from wheat flour and baked in oven to add that extra nutrition. Papdi are crunchy and have a nice flavor to make a delicious chaat. Indian love freaking on yummy and mouth watering chaats.
You can spend the evening eating your favorite chaats that are truly appetizing, magical, addictive flavors and warm to the palate. They are comforting food and economical on the wallet too. Papdi Chaat is a very popular evening snack that many of us love to it.
The delicious drizzle of the chaat green chutney and sweet chutney on a bed of papdi lends a sweet, tangy and savory taste served along with little beaten yoghurt and finished with finely chopped onions, tomatoes, coriander leaves and sev that adds crunch to this delightful chaat. Any recipe with papdi is a crowd pleasing appetizer, simple recipe and you can be little creative on artfully arranging vibrant and colorful toppings and garnishes to make it zesty.
You can use sliced cucumbers, tomatoes, and boiled potatoes etc as toppings making the dish excellent, healthy and nutritious. Papdi chaat is a wonderful snack or a great alternative to a meal. Papri or Papdi is the key ingredient for preparing the Papdi chaat and is a popular north Indian fast food. Papdi refers to a crisp fried dough wafer made from refined white flour and oil.
The papdis are served with boiled potatoes, boiled chick peas, chilis, yoghurt and tamarind chutney topped with chaat masala and sev. It is said that most chaats originated in Uttar Pradesh and spread across South Asia. Chaat is generally termed as savory snacks that are typically served at road side stalls in India. Generally most of chaat variants are based on fried dough with various other ingredients.
Originally chaat was a mixture of potato pieces, crispy fried bread. Dahi vada was a popular Indian chaat. Other delectable snacks are the pani puri, aloo tikki, ragda patties etc. Common elements in making these variants are dahi or yoghurt, chopped onions, coriander leaves, sev (small dried yellow salty noodles), chaat masala, green and sweet tamarind chutney.
For preparing the Papdis, firstly mix all the ingredients that includes besan atta (gram flour), ajwain seeds, salt, soda bi-carb, turmeric powder and little oil. Add water little by little to make very soft dough. Take a fistful of dough and place on a greased polythene sheet. With the base of palm, drag the dough in a straight line from start. For support hold the dough at the starting point with other hand.
This will form a strip of the lump of dough. A little practice will make this technique very easy. Make 3-4 such strips and keep aside. Heat oil in a wide heavy pan and when it gets hot, put the strips and fry on medium flame till crisp but not browned. Drain and cool to crisp further. Serve cool with papaya chutney, green cutney and tea. It's a excellent breakfast change.
To try this dish, do click on the below link for detailed recipe:
Tip: If you don't want to deep fry the papdis, then once you roll into thin rounds prick with a fork and arrange them in cookie sheet and bake in the oven for about 10 minutes or until it gets golden brown color and a crisp texture.
Ajwain or carom seeds are from the same family as caraway or cumin. Ajwain is a common spice in Indian cooking that has strong and distinctive thyme like aroma. Traditionally Ajwain is known for its medicinal values and is used as home remedies for common ailments.
In India, many use Ajwain seeds as a home remedy for indigestion as it has anti acidic properties. Regular chewing of Ajwain seeds provides relief from stomach upset and gas. Many Ayurvedic medicines use Ajwain seeds for curing indigestion and flatulence.