Every thing about POHA CUTLET | Vahrehvah :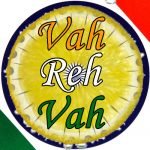 Poha cutlet is a delicious snack made of poha or flattened rice which is also known as pohe or atukulu that is soaked in water to make it little soft and mixed with gram flour (besan atta) and other spices. They are mixed thoroughly well together and the deep fried into flattened round shape balls till golden brown in color.
They are crispy and yummy to taste. Best served with mint chutney or tomato ketchup! Poha cutlet can be either deep fried or shallow fried. Flattened rice is a dehusked rice that is flattened into flat light dry flakes. These rice flakes sweel when added to liquid whether hot or cold as they absorb water, milk or any other liquids.
The thicknesses of these flakes vary between almost translucently thin (the more expensive varieties) to nearly four times thicker than a normal rice grain. Poha is easily digestible form of raw rice and is popular across North East India, Nepal and Bangladesh. They are normally used in preparing snacks or light and easy fast food in a variety of Indian cuisine styles.
Flattened rice is called by various names regionally in India like Poha in Hindi, Pohe in Marathi, Chudaa in Oriya, Aval in Malayalam and Tamil, Avalakki in Kannada and Pauaa in Gujarati etc. It is a very versatile ingredient and can be used in making several of dishes like Poha Upma or Avalakki Uppittu, Poha mixture or Chivda etc.
Poha is generally used as offering (Prasad) to the Lord (diety) too. Normally plain poha and jaggery are offered as Prasad to the god. Plain poha is also soaked in buttermilk with little salt and eaten as curd rice or else can be also soaked in milk with sugar and had as porridge. There are a variety of dishes that can be prepared with poha.
One just needs to be creative and innovative with ingredients to be added to make a delectable dish. In North India, poha is cooked with lightly fried mustard seeds, turmeric, chili powder, finely chopped onions and then moistened poha is added to the spicy mix and steamed for a few minutes.
Jalebi is often eaten with poha. It is one of the most comfort and convenient food and very similar to instant mashed potatoes in uses and spirit.
For preparing this simple and delicious Poha Cutlet, firstly wash the flattened rice or poha thoroughly and put it in a bowl.
Add boiled and mashed potato, finely chopped onion, green chillies and fresh coriander leaves.
Add salt to taste, red chili powder and lemon juice.
Mix all the ingredients well and make into small balls and give desired shape of your choice. Shallow fry these flattened balls on medium heat till they turn golden brown and crispy.
The crispy cutlets are ready to eat. Serve hot with tomato sauce or mint chutney. Cutlets are very popular in India especially Northern India. They are usually made with potatoes and spices.
Do try this different version of cutlet with poha which is truly delectable and yummy.
Click on the link for detailed recipe at:
https://www.vahrehvah.com/poha-cutlets-recipe
In Indian cuisine, cutlet specifically refers to cooked meat (mutton, beef, fish and chicken) stuffing that is fried with a batter/covering. The meat itself is cooked with spices - onion, cardamom, cloves, cinnamon, coriander (cilantro), green chilies, lemon and salt.
This is then dipped in an egg mix and then in breadcrumbs, and fried in ghee or vegetable oil. The vegetarian version (vegetable cutlet) has no meat in it; instead the filling is a combination of mashed potatoes, onion, green chillies, spices and salt, cooked for a bit together.
This version is more popular with the dominantly vegetarian Indian population. It is one of the most favorite appetizer or snack that can be eaten in between meals or can also be sandwiched between two slices of bread and butter. According to American cuisine a cutlet is most famously made using chicken.
The cutlet is usually run through flour, egg and bread crumbs. It is then fried in a pan with some oil. Cutlets are used in several different meals whereas in British cuisine a cutlet is usually un-breaded and can also be called a chop. In Iran, cutlet consists of a mix of ground beef; mashed potatoes and onions fried in a pan and is very popular dish amongst middleclass families.