Every thing about KHAJOOR CHUTNEY | Vahrehvah :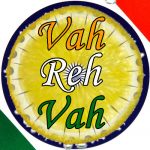 Khajoor Chutney is excellent sweet and sour chutney made with a mix of dates, tamarind paste and jaggery along with aromatic Indian spices giving the chutney a tangy flavour.
This chutney is an essential accompaniment to most chaats like pani poori, bhel puri, papdi chaat, sev puri, dahi puri etc and goes well with some lip smacking and delicious spicy hot samosas or pakoras. It great for accompaniment for any tea time savour snack! Making Khajoor chutney is one of the easiest dishes and is loved for its blend of mixed flavours that gives a wonderful kick to the palate.
This exotic sweet and sour chutney is mildly spiced, this will compliment any meal. Dates are fruits that grown on palm tree belonging to the family of Arecaceae of the genus Phoenix and scientifically named as Phoenix dactylifera. The date palms are extensively cultivated for its edible fruit in warmer climates across all the continents.
Dates are sweet and tasty when eaten fresh. This fruit can be preserved by drying it and either pressing it into cakes or packing it individually after the drying process. Centuries ago, Arabian caravans relied on dates in this dried form as their principal food on long journeys across the desert. Fresh dates are added to many dishes such as fruit salads, cereals, muffins, cookies and cakes (Dates Carrot Cake).
Other products from dates are date honey, date sugar, date sap (an intoxicating drink) and date palm flour (which is made from the pith of the tree). There are also few amazing recipes that we can prepare from dates or khajoor such as Dates Laddu, Tomato Dates Sweet, Sheer Korma, Khajoor Na Ghugra, and Thekua etc. Dates are available in abundance from September to May and are in the peak during November.
Khajoor or date is considered as cooling, sweet, tonic and aphrodisiac. It is rich in vitamin B and C along with sugar, protein, carbohydrates, fats, enzymes and minerals. It is rich in minerals such as phosphorus and calcium. It is said that Arabs usually combine dates with milk and yogurt or bread, butter and fish. This combination indeed makes a self-sufficient and tasty diet for both mind and body. In other words, one date is a minimum of a balanced and healthy diet.
Fresh khajoor can be eaten on its own providing you the much needed minerals and energy to help you stay fit and healthy. Dates are soft, semidry or completely dried. The fully ripe date is plump with a golden brown smooth skin. The natural sugar contained in the date is much better for a person than highly refined white sugar. Dates that are pitted, stuffed with walnuts, and rolled in coconut are a delight to anyone.
Children like dates and date-nut candies and they enjoy carrying it for their lunches or snack time. Dates are certainly better for them than ordinary candy bars. Dates in their dry and powdered form are best substitute for sugar. They can be added to cereals that make a wonderful sweetener.
To prepare this yummy, mouth-watering sweet, sour and tangy Khajoor Chutney, firstly boil the dates for 15 to 20 minutes in hot water. Don't add water in excessive quantities. Add enough water to immerse the date seeds.
Allow them to cool, and put them in a mixer. Add the tamarind paste, salt, red chilli powder, cumin powder, and coriander powder.
Grind into a fine paste, and pour into a ceramic container. Do not use steel / metal utensils. Add the Jaggery, and dissolve it into the mixture.
The Khajoor chutney is ready. Serve with delectable hot savoury snacks or fresh chaats. I am sure you are also tempted in making this right away.
Then why wait for, click link and check the recipe:
https://www.vahrehvah.com/khajoor-chutney-recipe
Date fruit pulp taste very sweet, something similar to sugar syrup and honey mix. It contains single, brown coloured, hard seed about 2–2.5 cm long and 6–8 mm thick. Wonderfully delicious, dates are one of the most popular fruits with an impressive list of essential nutrients, vitamins, and minerals, required for normal growth, development and overall well-being.
Fresh date is made of soft, easily digestible flesh with simple sugars like fructose and dextrose that when eaten replenishes energy and revitalizes the body instantly; thus, for these qualities, dates are being used to breakfast during Ramadan months. The fruit is rich in dietary fibre, which prevents dietary LDL cholesterol absorption in the gut. It is also a good bulk laxative. They are a good source of Vitamin-A, which is known to have antioxidant properties and is essential for vision
Enjoy Cooking!