Every thing about VEG HAKKA NOODLES | Vahrehvah :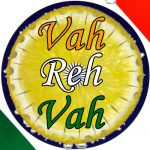 Veg Hakka noodles is a popular Indo-Chinese dish made with boiled noodles, variety of veggies and spicy sauces. Hakka noodles traditionally are flat noodles made from durum flour with or without eggs. Durum flour is a by product of semolina high in proteins and is hard wheat which contributes to the characteristics of good pastas like macaroni. Hakka cuisine is simple using all natural ingredients and less or no seasoning involved which is totally contradictory that is served in most of the Indian restaurants.
Most of the Indo-Chinese Hakka preparations use heavy seasoning except the vegan style. Hakka is actually the term referred to a certain community in China who are basically settled in the province of Fujian. They are very conservative, simple and a wide number of people from this clan have moved to other parts of the world to seek better opportunities by which they established themselves and thus lead to the spread of Hakka culture, tradition and cuisine.
The first batch of people from this clan are said to have settled in Calcutta which popularized this type of cuisine giving Indian touch and influenced the beginning of Indo-Chinese version. Hakka noodles belong to the Indo-Chinese cuisine and are immensely popular and extended its cuisine throughout India but actually bear no resemblance to actual traditional Hakka or to any Chinese dishes.
Generally the noodles here are quickly stir fried with a spicy "Indian Chinese" flavored sauce and crunchy vegetables. The basic recipe of cooking the Hakka noodles that is commonly prepared by most of the Chinese street food stalls are, the fresh veggies are chopped lengthwise very thinly and kept aside. The Hakka noodles are partially cooked in water and later water drained off and a drizzle of oil in put on the noodles so that they won't stick to each other and kept aside.
In a sizzling hot wok the veggies, garlic, ginger etc are stir fried and then the cooked noodles are added along with Worcestershire sauce, soy sauce, red chili sauce, ajinomoto, salt and pepper. This makes the noodles very delicious as the Worcestershire sauce has got tamarind, jaggery, caramel color and brewed vinegar, which are partly the ingredients for a good schezwan style sauce. Soy sauce gives good color and flavor where as Red chili sauce increases the spiciness of the dish.
Sugar keeps the veggies in their bright color and ajinomoto are used for flavor enhancing. The Veg Hakka noodle is a complete meal by itself. It is one of the most popular dishes that are available at most street corners all over India.
This dish is wonderfully modified to the Indian palate and is a favorite among many especially kids since decades. For preparing this simple yet delicious Indo-Chinese Veg Hakka noodles, firstly heat some sesame or canola oil in a wok. Add badam, whole dry red chilies, shredded ginger and garlic and fry for a minute.
Add finely chopped green chilies and freshly chopped coriander leaves and fry for another minute on high flame. Allow the aroma to come out. Then add red onion and green beans fry for another min then add rest of the veggies together. Add salt to taste and fry for another minute. Add 3 to 4 drops of hot sauce and 6 to 8 teaspoons of soy sauce. Keep frying on high flame and then add boiled noodles and mix it very well. Keep stirring and fry on high flame.
Adjust the seasonings accordingly. And the Veg Hakka noodles are ready. Serve hot garnished with finely chopped spring onions or coriander leaves. Tip: After draining water from boiled noodles to prevent it from sticking, add oil to the noodle.
Make sure to add little salt in tadka as there is already enough salt in boiled noodles. You can also adjust the spiciness of the dish according to your taste and make sure that you are adding right quantity of salt to the water when boiling the noodles. Veg Hakka noodle is a simple recipe and can be made at home easily.
Cooking fresh food is always safe and hygienic to the whole family. Hence do try this recipe so that from next time onwards you don't need to buy Veg Hakka noodle from the street stalls. Click on the below link for detailed recipe:
https://www.vahrehvah.com/veg-hakka-noodle-1
Hakka noodles are tossed in with vegetable juliennes, chilies, spring onions, crushed white pepper and a dash of chili oil. These noodles taste wonderful served with vinegar, chili and soya sauces. Try chopping up colorful and crunchy vegetables like broccoli and baby corn to give the noodles a variety of flavors and textures. When served as a snack, the noodles can be eaten on its own.
However when served as a part of a meal other vegetarian or non-vegetarian dishes need to be served with it. Soy sauce, chili sauce and vinegar are also few preferred accompaniments for this dish. The ever popular Indo-Chinese cuisine is the adaptation of Chinese seasoning/ spices and cooking techniques to Indian tastes.
Chili Paneer, Chili Chicken, Chicken Lollipop, Manchurians, Sweet and Sour Fish, Chow Mein are to name a few of the hundreds of dishes that could be called the "Stars" of the Indian Chinese cuisine.