Every thing about SPINACH SOUP | Vahrehvah :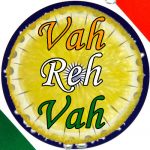 Spinach soup is a fresh, highly nutritional green leafy vegetable appetizer that gives you all the benefits from the nutrients available in the spinach. Looks appealing for its attractive bright green color creamy soup and can be prepared in many ways according to your choice.
As known by most of us that spinach is low in calories and high in vitamins, spinach is one of the most nutrient-abundant foods in life. One cup of the leafy green vegetable supplies you with all your daily requirements of vitamin K and vitamin A, almost all the manganese and folate your body needs and nearly 40 percent of your magnesium requirement.
It is an excellent source of more than 20 different nutrients, including dietary fiber, calcium and protein. And yet, 1 cup has only 40 calories! Wow that's why we find that the famous cartoonist Popeye would gulp cans of spinach to gain lots of instant energy even though he being very skinny and slender.
Spinach is an excellent choice for nutrition without high calories. This fresh-tasting spinach soup is wonderfully nutritious and a best way keeping it vegetarian than substituting with any vegetable broth for the chicken broth. The Spinach soup can be used as a starter or a light lunch. It is always better to use fresh spinach for best results.
There are various delectable recipes that include spinach as an ingredient. It is mainly used for preparing soups, quiches, sandwiches, burritos, casseroles etc. Spinach soup if prepared with just water or vegetable based broth will contain the fewest of calories and low in fat (if not a creamy based soup).
All vegetables provide few calories and very insignificant amounts of fat. Spinach itself contains only three calories per ½ cup serving and makes it an ideal wonder dish for losing or managing weight. Vegetable broth would surely be an excellent option adding into the spinach soup as vegetable are a source of potassium, fiber, folic acid and vitamins A, E and C which is good in reducing the risk for type 2 diabetes and coronary diseases.
Spinach is a flavorful addition to many kinds of soup and curries too. It's a very versatile vegetable and can be added to any vegetarian or non-vegetarian dish. It could also be just made into a plain spinach soup or added to vegetable soup or minestrone soup and can be eaten as fresh salad too.
For preparing the Spinach soup, firstly wash the spinach leaves thoroughly in running water. Add salt, chopped tomatoes and spinach in water and boil for about 10 minutes.
Blend the mixture in a mixie, strain the soup through a fine shift. Melt little butter in a frying pan. Add the spinach soup and little corn flour mixed in milk and mix.
Boil for another 10 minutes. Remove from the gas and add pepper and salt according to taste. Sprinkle boiled peas. In each soup bowl add churned cream. Serve warm.
To enjoy the taste of this creamy wonder and highly nutritious soup, click onto the link and view the detailed recipe:
https://www.vahrehvah.com/spinach-soup
Inclusion of green vegetables in our daily diet is very important and by preparing this simple and easy soup you can acquire all the nutritional benefits. Spinach being an amazing vegetable that increases energy levels, offers anti-inflammatory properties, good for weight management, improves bone health etc is truly an excellent power packed dish.
Anti-inflammatory nutrients include a component of vitamin A known as beta carotene, vitamin K, magnesium, riboflavin and vitamin C. Not only does it contain vitamins, minerals, and antioxidants, this green vegetable contains more than a dozen phytonutrients - substances with properties that can fight cancer. Spinach soup can be made in various variations to make it creamy and crunchy. What else than an alluring and mouth watering dish to drive your energies back!