Every thing about BANDAR LADOO | Vahrehvah :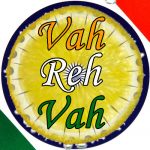 Bandar ladoo is a very tasty Indian sweet delicacy made with chickpea flour, sugar, saffron, cashews and aromatic clarified butter (ghee) to make it exceptionally delicious. This dish originated from the once so called Bandar town or the recent Machilipatnam city in Krishna district of Andhra Pradesh, hence the name Bandar ladoo.
This dish is a well known sweet especially made regularly in most of the houses living in Machilipatnam and all over Andhra Pradesh. It is a very tasty and irresistible sweet traditionally made with pure ghee.
Laddu or Ladoo is a popular small ball shaped sweet often prepared in South Asian countries which includes India, Pakistan, Nepal, Bangladesh as well as countries with immigrants from South Asia like Guyana, Mauritius, Trinidad and Tobago. It is a dish which is often prepared during festivals or family events like weddings etc and offered as Prasad in most of the Hindu temple.
Laddu is a well known dish made especially during the Ganesh festival. Laddu is made of a base of flour (can be chickpeas, wheat, semolina, poha etc) or ground coconut combined with sugar and flavored with cardamom powder and garnished with dry fruits that enhances the taste and makes it nutritious to eat. Ladoo comes from the Sanskrit word transliterated as ladduka or lattika meaning a small ball and one of the earliest mentions of ladoo is in a twelfth century Gujarati manuscript.
There are few ladoos that are also prepared using Ayurvedic medicinal ingredients including methi ladoo or resin ladoo. Ladoo is also a popular dish from the Maharashtrian cuisine and is also liked by most of the Indian families all over the world.
Be it a festive occasion or any pooja at home, any happy moment in an Indian family is incomplete without a ladoo. On the occasion of Diwali, ladoo is of special significance because it is considered auspicious to offer ladoo to Lord Ganesha and a variety of ladoos are prepared like the 'Motichoor Ka Ladoo', 'Sounth Ke Ladoo', ' Nariyal ka Ladoo', 'Aate Ka Ladoo, 'Til Ka Ladoo', the most loved and relishing of them is the ' Besan Ka Ladoo'.
Ladoos are scrumptious to eat and stomach filling too. For preparing the Bandar ladoo, firstly take besan flour and mix it with water to make nice dough and then prepare the karappusa (chaklee). Grind the karappusa in the mixie until it becomes to a fine powder.
Keep this powder aside. Take sugar, a little water (about ¼ cup), and saffron. Boil it to make thick sugar syrup. You can check the required consistency of the syrup by testing it with a drop of it in cold water to see if it solidifies (vundapakam). Remove the syrup and add the karappusa powder which was already made earlier. Mix it thoroughly and see that there are no hard lumps. Take the kaju (cashew nut) and fry them in ghree.
Grind some cardamom (elaichi) pieces to a fine powder and add these to the above mixture and make ladoos (small round balls) adding little milk. Bandar ladoo is a scrumptious and delectable sweet that is irresistible and mouth watering.
Do try this variety of dish and serve your family. Click on the link for detailed recipe:
https://www.vahrehvah.com/bandar-laddu-1
Chickpea and other pulses are the important ingredients in the Indian diet especially the vegetarians as there are approximately about 25 percent of Indians are vegetarians, and lentils and grams are a great and healthy source of protein.
India is said to be one of the world's largest consumer and producer of chickpea. The major cultivation of Desi chickpea is in Maharashtra, Rajasthan and Madhya Pradesh. Besan or chickpeas flour is used for various other recipes like the kadhi, dhokla, pakodas, bhajjiyas etc.
Besan has high nutritive value, and has plenty more health benefits. Beyond dhokla, khandvi, there are many other healthy recipes using besan like the besan chutneys and besan barfi or besan halwa! Besan has high soluble fiber content and is beneficial for heart health.
It is a great food for diabetic due to the low glycemic index of Besan. Do use besan in your rotis, parathas as a replacement for flour. Since besan does not contain gluten, it is a great substitute to wheat and gluten containing grains, for those people that are allergic to gluten.