Every thing about ATTA LADOO | Vahrehvah :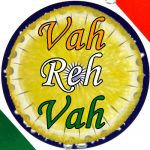 Atta ladoo is an amazing and popular Indian sweet which is made of whole wheat flour, jaggery and ghee. Atta ladoos tastes far much better than the besan ladoo and it also an ideal choice mainly for it nutritional benefits. Festival or any functions in the house, ladoos are a very popular sweet that is prepared in most of the Indian households.
They are prepared with pure ghee (clarified butter), jaggery or sugar to give its right sweetness and filled with nuts and dry fruits to make it nutritious and yummy. Usually kids who are involved in sporting or swimming are generally fed with the atta ladoo filled with cashew nuts, raisins and almonds. Lohri is one auspicious festival of worshipping fire which is celebrated in the northern parts of India on the 13th of January every year where a number of traditional delicacies are cooked.
Atta ladoos are one delicious Indian sweet that is prepared for this festival. It is made with traditional ingredients that include atta (wheat flour), jaggery and ghee. It is one of the simplest recipes to prepare with less time and effort. Ladoo or Laddu is a round ball shapes Indian sweet popularly prepared in the South Asian countries including India, Pakistan, Nepal and Bangladesh as well as countries with immigrants from South Asian including Guyana, Mauritius, Trinidad and Tobago.
Ladoos are often prepared for festivals or family get-together's or family events such as weddings and births or even offered as Prasad at Hindu temples. There are many variation and varieties of making a ladoo which include the Til ke ladoo, poha ladoo, boondi ladoo, coconut ladoo, atta ladoo and many more. The base ingredients for preparing the ladoo are the flour, ground coconut combined with sugar and other ingredients.
Ladoo comes from the Sanskrit word transliterated as ladduka or lattika meaning a small ball. Common flour based ladoo include the rava (wheat semolina) ladoo, besan ladoo etc. Some ladoo recipes are prepared using Ayurvedic medicinal ingredients, including methi ladoo and raisin ladoo.
Ladoos made of whole wheat flour is a storehouse of important nutrients. Wheat flour is a powder which is made from grinding cereal grains, other seeds or roots. Wheat flour is also one of the main ingredients of bread, which is a staple food for many cultures.
Heat a heavy bottomed kadai or pan and add ghee in it. When the ghee melts add the whole wheat flour. Turn the heat to medium and fry the whole wheat flour. Roast the whole wheat atta flour stirring constantly till you get a nice aroma and the wheat flour turns light brown and you can smell the aroma.
Add the grated jaggery and fry for another 5 minutes. Add in the chopped nuts, cardamom powder and raisins and mix well. Lastly add the remaining ghee, mix and remove from heat. Form lime sized balls with the whole wheat mixture when the mixture is slightly hot. Keep the ladoos in a plate to cool down. Whey they cool down completely, store them in airtight container.
Tip: To get excellent and delicious ladoos fry the whole wheat nicely till you get a nice aroma from the flour. Atta ladoo taste yummy with a nice nutty flavor.
Do click on the link for detailed recipe at:
https://www.vahrehvah.com/atta-ladoo
Wheat flour is a good source of complex carbohydrate and the most efficient source of energy available to human body. There are a variety of recipes made of wheat flour. Wheat flour is used in preparing whole wheat bread, chapattis or rotis that we make at home almost everyday. Parathas and Phulkas a