Every thing about RAGI LADOO | Vahrehvah :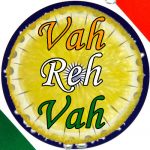 Ragi ladoo is a very healthy Indian sweet made of ragi (finger millets), sugar, ghee and nuts. Though the color looks unappetizing the ragi ladoo is highly nutritious, rich in iron and calcium. It is a wonder food to be given to children to enhance their growth.
Ragi or the finger millets as such is an excellent grain and recently is in great demand mainly for its nutrition and health benefits or else it was commonly known as the poor man's grain. Of late doctors advise to include ragi as part of their meal and we need to credit the culinary arts in recreating a variety of delicious recipes from this ragi grain.
Ragi porridge is an ideal nutritious first food after an infant reaches at least 6 months of age and should also be incorporated in adult meals in many ways. For a healthy living a number of recipes have been in the list like the ragi dosa, ragi malt, ragi idli, ragi roti, ragi ladoo and so on which will increase your consumption of eating a variety of dishes made from ragi.
Ragi or millet is a grain that is considered extremely nutritious and the raw ragi grains which look like tiny beads or like mustard seeds are usually washed thoroughly, dried, roasted and ground to make coarse flour. Fresh home made ragi ladoo is cheap, easy to make, delicious and extremely nutritious, all in one pack.
To prepare this healthy and nutritious ragi ladoo, first roast the dalia split powder and groundnut powder separately. Heat a small pan and add ghee. When it gets slightly hot add in the nuts and fry till slightly golden in color, remove and keep aside.
Put in the raisins and when it swells remove and keep aside. In a mixing bowl add all the ingredients like ragi flour, roasted dalia, split powder, roasted groundnut powder, sugar, nuts and raisins and mix them well and start making small balls (ladoos) from this mixture and keep aside.
Once they get cooled the ragi ladoos are ready to serve. Store them in airtight container. This ragi ladoo has agreat shelf life and can stay good for about 3 to 4 weeks.
Do check out the recipe at: https://www.vahrehvah.com/ragi-laddu-recipe
And enjoy the fantastic taste of the ragi ladoo. You can also make variety of sweet dishes like the ragi payasam, ragi pudding or the ragi halwa. As ragi gives a dark brown color once cooked the children may not like the color hence do add dry fruits, fresh fruits or any other variation to make it presentable and attractive to children.
Ragi is considered Food for medicine and Medicine for Food. Ragi is wonderful cereal packed with nutrients, rich in proteins and have liberal amount of calcium. Since ragi or millet does not contain gluten, it is a wonderful grain alternative for people who are gluten-sensitive.
It helps in enhancing weight control, and in a better glycemic control which is useful for diabetics. Ragi has a number of health benefits like cooling your tummy, treating diabetes, cardiac diseases and for keeping your head cool during scorching summers. Ragi mixed in buttermilk is truly refreshing and energizing.