Every thing about BAKED METHI KI TIKKI | Vahrehvah :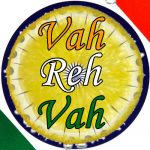 Baked Methi Ki Tikki is one of the fantastic snacks that one can indulge on any evening with either tea or coffee. This is a perfect blend of pungent methi leaves with besan and wheat flour, spiced with black pepper, dhania and green chillies that make the dish spicy and delicious.
Generally Indian starters are spicy, mouth watering and yummy. They are one of the best ways to start any Indian meal which includes tandoor dishes, tikkas, rolls etc. Indian snack starters are usually rich, deep fried, appetizing and have been part of many celebration and special occasion meals. There are a variety of starters and appetizers that become a part of the menu such as samosas, pakodas, mirchi bhajjis, aloo bhajjis and many more in the list.
However, these snacks have also become more and more part of the every day diet and many people have started indulging in these foods. One need to realize that over binging of these foods would lead to health problems like heart diseases and diabetes. Hence baked snacks would be one of the perfect diets that anybody can eat and with a little imagination and creativity you can make delicious Indian snacks in your diet and stay healthy at the same time.
Do prepare snacks and meals with healthy and nutritious ingredients such as fresh leafy greens, vegetables, whole grains, beans, legumes, fruits and low fat diary products. Generally in India, the word snack often means deep fried foods. Baked Methi Ki Tikki sounds interesting and is a very healthy and nutritious dish as methi (fenugreek) leaves are enriched with minerals like potassium, calcium and iron.
Fresh methi leaves comprises about 3 to 5 % of protein. Fenugreek leaves are bitter to taste and has a strong flavor. Fenugreek either fresh leaves or dry seeds are an important ingredient in Indian cooking especially the dried seeds.
They are powdered and widely used in various Indian dishes like dals, chutneys, pickles, fish recipes and vegetables dishes. They have an exceptionally strong and harsh flavor that enhances the taste of the dish. The fresh greens are also known as fenugreek greens or methi leaves and are extensively used in various recipes in India and Pakistan. They are also added to breads (methi paratha) and patties.
Methi Chicken is a popular Indian curry that is made with chicken cooked with fresh fenugreek leaves. Palak Methi Na Muthiyas or baked fenugreek crispies are a popular snack in Gujarat. The muthias are usually steamed or fried.
Methi Prawns is also a very delicious dish where prawns are cooked combined with fresh and dry methi leaves and spices. Methi Paneer (fresh fenugreek leaves with Indian cottage cheese) is too a popular side dish that is cooked mostly in north India.
To prepare this delicious baked methi ki tikki, firstly wash the methi leaves thoroughly and mix methi leaves, flour, and all the other masalas together and knead the flour till consistent. The flour should be thick and then make small round balls. Preheat the oven to 350 – 400 degree F and bake the tikki for about 10 – 15 minutes or until golden yellow. Serve hot with coriander chutney or date chutney.
Baked Methi ki Tikki brings out the goodness of methi leaves and combination of whole wheat and chickpea flours (besan) making it truly healthy and nutritious. Tikkis are simple and fast to cook snacks and makes a perfect entry for any evening snack or Iftar snack.
Baked methi ki tikki is a simple and awesome snack which is easy to make with very limited ingredients that are easily available in every Indian household. Hence do try this yummy and delicious Baked Methi Ki Tikki that would showcase the unique flavors of our Indian herbs
. To try this recipe, do click on the below link for detailed recipe:
https://www.vahrehvah.com/baked-methi-ki-tikki-1
Besan flour also known as chickpea flour or gram flour is produced from dried chick peas (garbanzo beans) and is commonly used throughout India and in parts of the Mediterranean also. It is rich in protein and adds a nutty taste to baking, soups and sauces and can substitute for wheat flour in most recipes. Both wheat-free and gluten-free, chickpea flour is also easier to digest than other wheat-flour substitutes, such as soy flour.