Every thing about DAL WITH FENUGREEK LEAVES | Vahrehvah :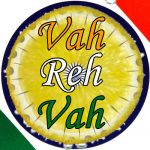 Dal with fenugreek leaves is a very simple and delicious dal based dish made with tur dal and fresh fenugreek leaves cooked together with Indian spices. This dish is commonly known as Methi Dal in North India. It is a very nutritious dal recipe with subtle flavors from the garlic and spiciness from the crushed dry red chillies.
Dal with fenugreek leaves has slightly a different variation from the regular methi dal or Menthu kura pappu (commonly called in Andhra) as we are adding some peanuts in this dal to give a nice nutty flavor to this dish. Peanuts are versatile nuts widely used in sweet and savory recipe like Groundnut Chikki, Groundnut Halwa, Groundnut Toffee, Groundnut Chutney, Sorakaya Pulusu with Groundnut, and Groundnut Dry Chutney Powder.
Peanuts are popularly known as a light snack by themselves. They are usually roasted and salted adding some chilli powder; or boiled with salt and eaten as it is. Peanuts are also ground and used in various meat and vegetable curries for giving a aromatic nutty flavor to the dish. Most Indians also use peanut oil for cooking.
Fresh fenugreek leaves or methi leaves have a delicate and aromatic smell that release a wonderful smell on cooking with tuvar dal. Fenugreek is a popular green leafy vegetable that look naively mild but when cooked, dazzles and grabs the attention of each one with its amazing aroma if cooked with dal, vegetables or meats. They exceptionally taste heavenly and are addictive.
Dal with fresh fenugreek leaves is a fantastic combination very popular in the Andhra region and North India. The dish is very simple and fast to prepare with very minimal ingredients making it rustic dish and is neither having a runny nor dry consistency. It goes exceptionally well with roti, chapatti, bhakris or even plain cooked rice.
The simplicity of the mild and subtle flavors of the tadka with little few strong ingredients like the garlic, dry red chillies, asafetida, mustard seeds, coriander leaves enhances the flavors of this dal. Dal is a staple dish accompanied with any flat Indian breads or rice throughout India. Dals come in a whole variety of lentils.
When cooked some remain firm and chewy and retain their shape (ex: channa dal) while other become soft and mushy (ex: tuvar dal, moong dal etc). The flavors of the dal vary from color to color and generally give a nutty taste. Dal with fenugreek leaves mainly gets its flavors from each and every ingredient that is added in without dominating each other.
On the whole, this dish is power packed with all the nutrients and vitamins received from lentils, fresh fenugreek leaves, garlic, asafetida (hing) etc making it healthy and nutritious to eat. In Indian, fenugreek leaves are known to have cooling effects and is extensively used during the summer months in the northern & north western part of India, as food & part of kitchen medicine.
These tiny legumes excellently provide protein and iron from a non-meat source, thereby providing energy without animal fats. To prepare this delicious and yummy dal with fenugreek leaves, firstly wash dal and keep aside. Wash fenugreek leaves in salt water, drain water and chop them finely. Mix together the dal and methi leaves, 1 tsp oil, turmeric powder and 1 cup water and boil this until soft.
Mash dal and fenugreek leaves and keep aside. Chop onions, crush garlic cloves and wash peanuts and keep aside. Heat some oil in a pan or kadai. Once the hot is hot, add mustard seeds and when they start to crackle, add asafetida, dry red chilies and garlic cloves. Add peanuts and fry again. Add the chopped onions and fry them till translucent.
Pour the mashed dal and fenugreek leaves mixture into the pan and add little water for desired thickness. Add salt, sugar and simmer for 10 minutes. Garnish with freshly chopped coriander leaves before serving. Serve hot with chapatti or rice.
To try this delicious and nutritious recipe, do click on the below for detailed recipe:
https://www.vahrehvah.com/dal-with-fenugreek-leaves-recipe
Generally it is said that Methi Dal makes a perfect summer meal as during a heat stroke, the leaves of fenugreek are made into a paste and applied on the body and one clove a day will improve your health and 2-3 cloves will help prevent a cold. Lentils are often mixed with grains such as rice which results in a complete protein dish. They also contain dietary fiber, folate, vitamin B1 and having a good source of iron.