Every thing about PEANUT AND RAISINS COOKIES | Vahrehvah :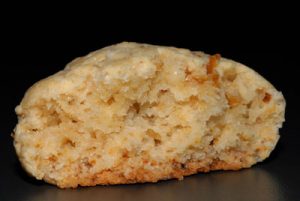 Peanut and raisins cookies
, the thought itself reminds you of the
nutty flavor of peanuts
combined with raisins give a delicious crunchy nutty taste and flaky texture.
Peanuts
are known by other name like the
ground nuts, monkey nuts.
The
peanut
was introduced to
China
by
Portuguese traders
in the
17th century
and another variety by
American missionaries
in the
19th century.
They became popular and are featured in many
Chinese dishes,
often being boiled
Peanut butter
is very famous and used in every home.
Peanuts
are used to
prepare candy,
bakery products and
chikki
(an Indian sweet meat).
Peanut flour
is low in fat than
peanut butter
and popular with chefs because of its high protein content and makes it suitable as a flavor enhancer.
Peanut flour
is used as a gluten free solution. In south
Asian countries, peanuts
are known as either a light snack by themselves, usually roasted and salted, and often sold roasted in pod on roads in the
north,
or
boiled
with salt in the south. They are also made into little dessert or
sweet snack pieces
by processing with refined
sugar
and
jaggery.
Indian cuisine
uses
roasted, crushed peanuts
to give a
crunchy body
to
salads;
they are added whole (without pods) to
leafy vegetable stews
for the same reason.
Peanuts
are used to help fight malnutrition.
Peanuts
are a
good source of niacin,
and thus contribute to brain health and blood flow.
Summary: COOKIES MAIDA WITH FLOUR AND PEANUTS.
Ingredients:
ALL PURPOSE FLOUR - 300 - grams
BAKING POWDER - 1 - tsp
DALDA - 100 - grams
EGG - 1 -number
HONEY - 1 tbsp
MILK - 0 - AS NEEDED
PEANUTS - 1 - cup
RAISENS - 20 - number
SUGAR - 100 - grams
Instructions:
DRY ROAST PEANUTS AND BLEND IT.
TAKE A BOWL ADD DALDA, SUGAR, HONEY, CREAM IT, then add peanut powder mix well.
Now add flour, baking powder, rasins mix well
in another bowl add egg beat well and milk mix well.
Now ad the egg mixture to peanut and maida mixture make it into a dough.
divide into equal dumplings place it oven for 150 @15min or till golden brown colour
Cooking time (duration): 25
Number of servings (yield): 4
Meal type: breakfast
My rating: 4 stars: ★★★★☆ 1 review(s)
Recipe by
Vahchef
.
The preparation of Peanut and raisin cookie is simple and easy to prepare. Dry roast peanuts and make a fine powder. Chop raisins into fine pieces. Take butter or fat and cream it well, add sugar and honey and mix. If you desire you can reduce the quantity of sugar and increase the quantity of honey. Mix the mixture well. Add baking powder to the maida flour and add this to the peanut mixture.
Beat egg add a little milk and mix it into the peanut – maida mixture and make to a cookie dough. For vegans, they can avoid the egg and add little milk or water and mix. Egg is optional. Make into small flat balls place them on a baking tray and bake them. A nice combination of all these ingredients gives a really yummy nutritious and delicious cookie.
Peanuts are a good source of niacin, folate, fiber, magnesium, vitamin E, manganese and phosphorus. They also are naturally free of trans-fats and sodium, and contain about 25% protein (a higher proportion than in any true nut). Raisins include relief from constipation, acidosis, anemia, and fever. Raisins also help in weight gain, eye care, dental care, and bone health. Do try this healthy recipe and make all your dear ones happy.