Every thing about FISH MOLLY | Vahrehvah :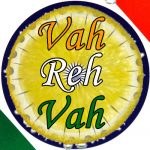 Fish Molly is an excellent dish from the cuisine of Kerala state in India. It's a very popular and pleasant dish where fish is cooked in coconut milk along with spices giving a subtle taste, lightly spiced stew based dish. There are many variations of making the fish molly.
Fish or meen as commonly called in Malayalam is the staple dish in Kerala as it has a long coastline with a strong fishing industry that reflects in their cuisines and the variety of fish recipes that originated from this land. Coconut is one of the main ingredients in making of fish molly or any dish cooked in Kerala style. Coconut in any form is prominently featured in their traditional dishes as coconuts grow in abundance in Kerala.
Usually most of the dishes are cooked in coconut oil giving a unique taste by itself. Generally the coconut kernel, coconut cream (sliced or grated), and coconut milk is extensively used in various vegetarian and non-vegetarian dishes for thickening and flavouring.
Most of their main dishes or side dishes made from vegetables, meat, fish or a mix of all of them would surely have coconut such as fish cooked in coconut milk, mutton cooked in a spicy coconut masala or grated coconut garnished over a variety of kootans or thorans that include cabbage thoran, vazhakkai thoran (raw plantain curry), Payar thoran, cheera thoran (red spinach curry) etc.
Other non-vegetarian dishes include a variety of stews made with chicken, lamb, fish or prawns. Some of the popular and traditionally cooked dishes are the chicken curry (Nadan kozhi curry), Chicken fry (kozhi porichathu/ varuthathu), fish/ chicken/ mutton molly (i.e. fish, chicken or mutton cooked in light spiced coconut milk gravy), fish curry (meen curry), fish fry (karimeen porichathu/ fish varuthathu), spicy steamed fish (meen pollichathu) etc.
There is also a small fact about the roots of this dish which is mentioned in the other variation of making fish molly or fish moilee. Fish molly is traditionally prepared in an earthen pot with simple and authentic flavours. The dish is unique and is cooked with passion.
For preparing this dish, firstly clean the fish and cut it into 1 inch pieces and drain off the excess water. Crush red chillies and garlic and keep aside. Slice onions into thin slices. Cut green chillies lengthwise and chop ginger. Heat some oil in a pan or preferably a kalchatti or manchatti or earthen pot on low flame.
When the hot gets hot, add in the sliced onions and green chillies and sauté for about 5 minutes or until the onions are translucent. Then add in the crushed pepper, garlic and ginger. Fry this for about 3 minutes until the raw smell of chilli is gone.
Slowly add in the coconut milk, turmeric powder and allow boiling. Drop in the fish pieces, one by one, and season with salt to taste. Cook well and lastly add in the tomato pieces. Cook for 5 minutes. Finally add in some lemon juice and curry leaves.
Serve with hot steamed rice. Tips while cooking: When coconut milk starts boiling; stir occasionally for not curdling the coconut milk. Gravy should be neither too thick or nor too thin) when it's done keep the lid closed and remove from the fire.
Do not add tomatoes at the beginning as they will cause the curry to curdle because of their acidity. Fish molly is an exotic dish full of flavors that goes excellently well with steamed rice, appams (home-made pancakes), dosas etc.
Do try this dish and enjoy the natural flavors from the god's own country – Kerala. Click on the below link for detailed recipe:
https://www.vahrehvah.com/fish-molly-recipe
Enjoy Cooking!