Every thing about ADAKU PATHIRI | Vahrehvah :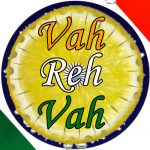 Adaku Pathiri is a very popular dish from the Malabar cuisine. It is a tradition al type of layered rice and egg based dish. Malabar cuisine is famous for its pancakes and steamed rice cakes make from pounded rice. Pathiri is a popular pancake made of rice flour. Thoran, Appam, Avial etc are few of the classic vegetarian dishes from the Malabar cuisine. The dishes are usually mildly flavored and gently cooked. In some parts of Malabar region, Pathiri is also known as ari pathil or pathil.
The word pathiri traces its origin to the Arabic word fateerah meaning pastry. It is believed that pathiri itself originated with the Arabs in Malabar. Aduku Pathiri is a classic dish and still a popular dish among the Muslims in Kerala. It is usually prepared for dinner and served with meat or fish.
In some regions, pathiri is generally served during Iftar in the Muslim fasting month of Ramadan. There are making ways of making the Pathiri with different variations which includes the neypathiri (pancake made with ghee), poricha pathiri (fried rather than baked), meen pathiri (stuffed with fish), and irachi pathiri (stuffed with meat).
The dishes from Malabar cuisine is a great mix of both vegetarian and non-vegetarian delights mainly influenced from the traditional Arabic delicacies like meen pathiri (steamed rice flour pie with fish), adaku pathiri (layered rice and egg), khozhi curry (chicken curry) and alsa (a traditional Arabic delicacy made of wheat, meat (or chicken).
Malabar cuisine is characterized by the use of spices like black pepper, clove, and cardamom and cooked in fragrant coconut oil. Generally classic Pathiri recipe is a pancake made of rice flour and is part of the local cuisine among the Mappilas of North Malabar and Malabar region in Kerala State of Southern India.
Crushed rice is made into white dough and baked on pans called oadu. After preparation it is sometimes soaked in coconut milk to keep it soft and to improve the flavor. For preparing this classic Adaku Pathiri, firstly for the egg batter, add the eggs and sugar in a mixing bowl and beat them together well and then add the rest of the ingredients and keep aside. For making the rice batter, mix rice flour, coconut milk, sugar, pinch of salt, cardamom and keep aside. Now both the batters are ready for steaming.
Take a pressure cooker and pour some water and keep a greased small vessel in it. Pour 4 table spoon of rice batter into the greased vessel spread evenly and steam it till it is done. Spread 1 teaspoon of ghee evenly on the cooked layer and now pour 2 tablespoons of egg batter over it and steam till done. When the egg batter is cooked, pour again 4 tablespoons of rice batter and steam it. No need to apply ghee on the egg batter. It should be applied only on the rice batter. Repeat the layers in the same procedure till both the batters are over.
When all batter is over, steam it again for about 2-3 minutes and switch off the gas. Cool and remove from cooker and cut it into desired shapes and serve as a snack. When you cut them you can see the layers of white and yellow. Adaku Pathiri is very colorful and appealing to see. It is also very tasty and delicious dish. Do try this lip smacking traditional delicacy and enjoy its taste. Do prepare this dish in classic Malabari style; do click the link for detailed recipe:
https://www.vahrehvah.com/adaku-pathiri
Most of the Malabari dishes have originated under the influences from the Arabs, Portuguese etc. It has an enchanting array of fish and meat delicacies which is a wonderful reminder of the foreign influences. The long stretches of coastline and the rich source of marine life ensure that seafood, coconut and spices are an integral part of Malabar cuisine. Apart from the Adaku Pathiri, the Chatti pathiri is a popular dish from the Malabar cuisine.
It is also a layered pastry made in the North Malabar and Malabar region which is made in both sweet and savory variations. The dish is very similar to the Italian lasagna. Instead of pasta, pastry sheets or pancakes made with rice flour, egg, oil and water is used in this dish.
The filling depends on the variation desired. The sweet ones are made with sweetened beaten eggs, nuts and raisins, seasoned with cardamom. The savory ones are made with traditional meat filling used in making samosas or savory puffs. Once layered, it goes in for baking at 180 degrees for approximately 20 minutes. An essential ingredient to enhance the authenticity of the dish is the white poppy seeds, used extensively in Malabar cuisine while making biryani and meat stews. It is considered an essential part of any festival, pre- and post-wedding events, and Iftar.