Every thing about MALABAR MASALA CHICKEN CURRY | Vahrehvah :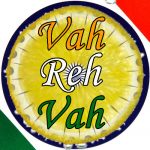 Malabar Masala Chicken Curry is an exceptional dish from the Malabar region of north Kerala. What makes this dish special is the spicy gravy made with roasted coconut and various Indian aromatic spices. In areas like Kannur and Thalasseri, the Malabar masala chicken curry is generally served with Ghee rice or bread.
Malabar masala chicken curry is aromatic and has an incredible fragrance lingering when cooked that is mouth-watering and appetizing. This recipe is an authentic Kerala dish prepared by adding coconut with spices. Coconut is a vital ingredient in most of the dishes in the cuisine of Kerala as coconuts are grown in abundance in Kerala. Most of the dishes showcase the richness of the natural greenery of Kerala.
Coconut, coconut kernels, coconut cream and coconut milk are widely used in various dishes for thickening and flavouring vegetarian and non-vegetarian based dishes. They are as well used in making a variety of sweets and desserts. As this chicken curry is popularly prepared in this region hence the name Malabar masala chicken curry! Malabar forming the northern Kerala is a mix of cultures.
The cuisine is noted for its variety of pancakes and steamed rice cakes made from pounded rice. Malabar food is generally mildly spiced, flavoured and gently cooked. Malabar cuisine has been influenced by various cultures and the flavours of Arab, Brahmin, Zamorin and Chirakkal cuisines have been blended into Malabar cuisine making it typical and unique to taste.
Kozhikode and Thalassery are known as the centres of Malabar cuisine. Traditional Malabar cuisine is very popular for its use of plentiful spices, ghee, dry fruits, seafoods etc which makes their dishes rich in taste and aroma and a delight to any festivity.
Some of the very authentic and delectable dishes from the Malabar cuisine are Malabar fried fish curry, Malabar Prawn curry, Malabar Spinach curry, Malabar Mutton Curry, Chatti Pathiri, Adaku Pathiri etc. Generally the name of dishes carries the name Malabar to signify its region, authenticity and uniqueness. Puttu, Parottas (soft, flat bread), Pathiris (type of rice pancakes) and ghee rice are other specialities from this cuisine.
For preparing this classic Malabar Masala Chicken Curry, firstly wash and marinate the chicken with little onions, tomato, ginger-garlic paste, chilli powder and a spoon of coriander powder and set aside for 30 minutes.
Add some oil to a pan or kadai and fry the grated coconut, fresh curry leaves, dried red chillies, coriander seeds, pepper seeds, jeera (cumin seeds), methi (fenugreek seeds) and lightly roast them until the coconut turns light brown and a nice aroma lingering around the room.
Add the remaining coriander powder and keep frying until the raw smell of coriander powder is gone. Make sure that you roast these ingredients on medium flame so that the coconut does not get burnt. Once done, cool them and blend in a mixer to a fine powder.
Set aside. Add 1 tablespoon oil in the same pan and add the remaining finely chopped onions and tomato and fry well until they turn golden brown. To this, add the marinated chicken and cook until the raw smell of coriander and chilli powder is gone.
Keep cooking until the chicken starts leaving its oil to the sides of the pan. Add cumin powder and allow frying for some time. Finally add the blended spice powder to the chicken mixture and mix well. Add salt as per taste and cook for about 10 minutes. Make a tadka (seasoning) of mustard seeds and curry leaves. Serve hot with Ghee rice or Jeera Rice.
Tip: For the final touch, you can sprinkle some finely chopped coriander leaves but the actual aroma of the dish comes from the curry leaves. Malabar masala chicken curry is a awesome chicken dish and a sure hit to every sense organ – eye appeal, the aroma, texture, taste and the sound (Yup! After all, the praises that you would hear after serving this dish asking for moreJ).
The gravy of the dish has an incredible depth of flavours as the spices and the aroma are very local to the area hence giving a unique flavour and distinctive taste. All praises goes mainly owing to the availability of spices as the Kerala of state is especially rich in spices like chillies, black pepper, cardamom, cloves, ginger and cinnamon.
A wonderful dish just out of the world, heavenly from the god's own country (Kerala)! A must try or will be missing out the pleasant and enticing flavours.
Click on the link for detailed recipe:
https://www.vahrehvah.com/malabar-masala-chicken-curry-recipe
Enjoy Cooking!