Every thing about KOTTIMEERA PAPPU | Vahrehvah :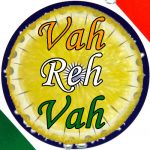 Kottimeera pappu is a exceptional and delicious dal made with split yellow moong dal, kothmir leaves and spiced with green chillies and seasoned with mustard and cumin seeds. Kottimeera means coriander leaves and pappu means dal. Kottimeera pappu is a common man's most favorite dish and is easily cooked and digestible. It is normally cooked almost daily in most of the Indian households. Split yellow moong dals (pesara pappu) are tiny lentils that have been split and de-hulled.
They is no need of soaking or pressure cooking as they cook super fast. Among all the variety of dals and lentils, the split yellow moong dal also known as pesara pappu in Telugu is a flat, yellow and mild dal. According to the medical science Ayurveda, it is said that this dal is the most important food for a light diet and is recommended for children and the aged as it's easily digestible. The dal acts very gentle and smooth in the stomach. You can either eat this Kottimeera pappu with rice or with chapattis or rotis.
You can also make a variety of dishes with the yellow split moong dal by combining this dal with fresh greens like Thotakura, Palak (spinach) or kothmir to make it more nutritious, aromatic and healthy. Generally for preparing any dal in our daily use we use the Toor dal or Tur dal. But in north India, yellow split moong dal is often used for making the regular dal. Like other legumes, lentils are low in fat and high in protein and fiber and have the advantage of cooking quickly.
They are mild, often earthy flavor and are best if cooked with assertive flavorings. Plain yellow dal or Tadka dal is the most favorite dish in most of the menus in restaurants and cooked in homes too. The split yellow moong dal makes a excellent curry when added to any type of vegetable like squash or cucumber or ridge gourd etc. Kothimira or Cilantro is a very popular and aromatic herb used extensively in both Indian and Mexican cuisines.
They are freshly chopped and often used as garnishes or as an ingredient to add fresh flavor to any recipe. Kothmir is an amazing herb and enhance the flavor and taste when added to variety of Dals, sambar, curries or just simple buttermilk too. They make the dish soothing and refreshing. The leaves are best used when they are fresh and crisp. Cilantro or kothmir has a very pungent odor and can be stored in the refrigerator for few days.
For preparing this simple yet delicious Kottimeera Pappu, firstly wash the pesara pappu well and add water in the vessel and cook the dal until soft. In this add freshly chopped kothimir (coriander) leaves, green chillies and boil for another few minutes till they are combined well and the greens are cooked.
In a pan or kadai, heat little oil and when it gets hot add mustard seeds. When they crackle, add cumin seeds and dry red chilies and sauté, add the cooked dal and kothmir mixture to this seasoning and mix thoroughly. Add salt according to taste.
Garnish with freshly chopped coriander leaves and serve hot. There are various ways of making this simple dal. You can also add lime or lemon juice to this which will give a tangy taste to the dal or else add crushed garlic pods while seasoning which is very good for the stomach and gives a nice flavor.
Do try this simple recipe and click the link for detailed recipe:
https://www.vahrehvah.com/kottimeera-pappu-1
The kottimeera pappu is a great time saver dish made in very less time and using few ingredients. It makes a comfort and a healthy and balanced meal when served with rice or roti. This one is loaded with good amount of nutrients and a good source of proteins. It's mainly the tempering/seasoning which is the most important part of this golden yellow dal which gives it the perfect flavor and its aroma and is further enhanced with the usage of ghee.
This dal is infused with turmeric which provides a warm flavor other than imparting a golden color while cumin, ginger, asafetida (optional), red and green chilli aid in digestion of dal, thus transforming this dish into a truly tantalizing everyday Indian dal. Coriander is believed to be named after "koris", the Greek word for "bedbug" as it was said they both emitted a similar odor. The Chinese used the herb in love potions believing it provided immortality.
Coriander is one of the herbs thought to have aphrodisiac qualities. The book of The Arabian nights tells a tale of a merchant who had been childless for 40 years and but was cured by a concoction that included coriander. That book is over 1000 years old so the history of coriander as an aphrodisiac dates back far into history. Cilantro was also known to be used as an "appetite" stimulant and is considered an aid to the digestive system. It is an appetite stimulant and aids in the secretion of gastric juices.