Every thing about KHASTA DAL KACHORI | Vahrehvah :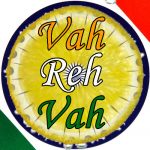 Khasta Dal Kachori is a very popular Rajasthani/ Gujarati snack and also a spicy snack popular in various parts of India and Pakistan that includes Uttar Pradesh, Rajasthan, Delhi, Maharashtra, Madhya Pradesh and Punjab regions. Kachori is also known as kachauri or kachodi or katchuri according to their regional language.
The kachori is usually prepared into a round ball made of flour and dough filled with a stuffing of yellow moong dal, bleck pepper, red chilli powder and ginger paste. Another variant is a sweet kachori usually had during fast (upwas) which are made of potato, coconut and sugar.
The kachoris that are fried and stuffed with pulses like the urad and moon dals are generally found in Kutch regions in Gujarat. Kachoris are often served with delicious chutney made of tamarind, mint, or coriander. In Delhi, kachori is often served as a chaat. In Delhi, there is another kind of kachori called as Khasta kachori or Raj Kachori.
There are many ways of preparing the kachoris and some of the popular variants in North India includes a version similar to the Rajasthani version accompanied with a curry made of potatoes and various Indian spices or even channa (chole) similar to one served in chole bhature.
These varieties of Kachoris are the delicious snacks that are enjoyed in Pakistan and northern India in places like Rajasthan, Gujarat, and Punjab etc. The varieties are Peas Kachori, Lilva kachori, dry kachori, masala kachori etc. The outer layer is slightly thick and crunchy while the inside stuffing is soft and delicious.
The crumbly spicy moong dal filling literally falls apart in your mouth making you reach out for more! Mawa Kachori is a very delicious sweet made of maws stuffed in kachori. It's a very special prestigious dish originated from Jodhpur, Rajasthan. Additionally in Rajasthan, the Pyaaz ki Kachori (Onion Kachori) is very famous. You can make any type of filling in the kachori either sweet or savory.
To prepare the Khasta dal kachori, firstly soak the beans in water overnight then rinse and drain. Sift the flour and gradually add enough water to make soft dough. Cover the dough with damp cloth and leave for 30 mins.
Grind the drained beans with the chilli powder, salt and spices to make the stuffing. Mix well and divide it into 16 equal portions. Divide the dough into 16 balls using wet hand and smear each portion with a little oil.
Flatten and roll out into 2" round. Wrap one portion of stuffing in each round and roll into a smooth ball using greased hands. Flatten and roll into a 3-4 inch round. Heat plenty of oil in a deep frying pan or a kadhai.
Now lift the rolled kachori and carefully slip it into the hot oil. Immediately start flickering hot oil over the top of it with a spatula so that it will swell up like a ball. This should take only a few seconds. Flip the kachori over and cook the other side until golden brown.
Serve the dal kachori hot with chutney. A yummy lip smacking warm evening snack ideally served with tamarind chutney or coriander chutney.
Do try different kinds of stuffing's according you and your family's taste and choice but do make it nutritious and healthy for them to eat and enjoy the snack.
Check and click on the link to see the detailed recipe at:
https://www.vahrehvah.com/khasta-dal-kachori-recipe