Every thing about DAL BATI | Vahrehvah :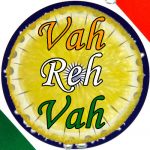 Dal Bati is a very popular dish from Rajasthani cuisine. Dal means lentil curry and Bati are wheat balls or dumplings dipped in dal while eating. A dish which should not be missed when you visit Rajasthan! Bati or Baati is hard unleavened bread cooked in the dessert areas of Rajasthan, Malwa and Gujarat. It can be either plain or have various kinds of fillings like onions, peas and sattu.
Bati is prized mainly for its long shelf life and high nutritional content and consumes minimal quantity of water for its preparation. It is always eaten with Dal (lentil curry). Bati is also known as litti in Purvanchal and Bihar. Litti can be enjoyed with Chokha (a spicy dish made of mashed potato mixed with roasted brinjal). Litti and Chokha are synonymous with bread and butter in many parts of India. Another type of Bati is the Bafla which is softer.
Both Bati and bafla are always eaten with hot dal with pure ghee and chutney. Rajasthani cuisine is very popular for their signature dish called the Dal Bati Churma. There is no festive or wedding menu complete without the Dal Bati Churma where Dal is made of lentils, Bati is a baked wheat bread and Churma is sweetened powdered cereal.
Wheat coarsely ground and cooked with ghee and sugar or traditionally it can be said that they are made by mashing up wheat flour bati or left over rotis cooked with jaggery and ghee. The three together is a very filling and nutritious meal. The Dal bati churma is commonly eaten during festivals, religious occasions, wedding ceremonies or birthday parties in Rajasthan. It is very simple and easy to cook in small or large quantities.
In Central India, Dal bafla or dal baffle a little different variation is made which is boiled in water being roasted and is much softer and rich in ghee than Bati as the ghee nicely penetrates inside the Bafla. Bati is also eaten in southern India especially the people of the lambada community but this variation is very different from the traditional Rajasthani Bati as this is made of jowar and is harder than the wheat bread.
This is also eaten with dal or any other curry and ghee is served along with the curry. In Dal Bati, the dal is basically made of tur or tuvar dal where the tur dal is boiled in pressure cooker and after that given a delicious tadka of mustard, jeera, hing, red chillies, haldi, coriander, ginger, garlic, green chillies and salt to it.
Bati made of wheat powder commonly known as atta mixed with a little salt and water and formed into dough and prepared into make tennis size balls and cooked on well heated cow dung cakes or charcoal or oven. After it gets brown it's been taken out and stuffed in with ghee. The Dal bati is also served with rava ladoo, rice, pudina chutney, kari (green mango) chutney, green salad with excess onions rinds and fresh curd milk.
Recognized as a Rajasthani speciality, Dal bati churma is a wholesome healthy and nutritious Rajasthani meal. There are a variety of bati and acts as a substitute for rotis. There are plain bati or some exotic batis made of masala, dry fruits or missi bati. Bati is also made of wheat flour, millet or mix of maize and wheat flour with dollops of ghee. Any variety of dal can be served with the batis.
Overall the taste is mild with sweet and salty alternatives, no chilies but only its fat content making it extremely calorific. They are truly yummy and delicious to eat but are very heavy for the stomach and a strict no no for cholesterol and heart patients. To prepare this Dal bati delicacy firstly pressure cook rajma and black gram till it becomes soft.
Heat some oil in a pan and add chopped onions. Saute them thoroughly till they turn brown in color and then add ginger garlic paste and tomatoes and fry till the raw flavors of ginger and garlic goes and tomatoes gets mashed well. Add in all the masalas, beans and salt. Simmer till well blended and the consistency of the gravy is slightly thick. Pour over cream and ghee.
For making the batis, knead atta flour, ghee, curd, salt and little water to make soft dough. Roll the dough into lemon sized balls, cover and keep for one hour. Then roast the balls in batches on hot coal till puffed and golden outside and spongy inside. Keep hot. Garnish the dal with fresh coriander leaves and slit green chillies. Dip the hot dumplings in the dal while eating.
You can also make the dumplings about 2 to 3 hours before and place on a greased try covered with a cling film and keep aside. Start cooking these batis 30 minutes before serving. Dumpling can also be stuffed with a mixture of mashed potatoes, boiled peas, grated ginger, green chillies and salt cooked with little cumin or jeera tadka. An average serving of Dal bati has about 258 calories.
Do prepare this dish and relish the delicacy of the Rajasthani cuisine.
Check the link and get hold of the complete recipe in details at:
Apart form imposing forts, lavish palaces, barren desert and colorful fairs and festivals, Rajasthan has much more things to offer in their culinary delights as the people of Rajasthan as they are very fond of their tasty cuisines which are mostly vegetarian in nature. Jaipur, Jodhpur and Jaisalmer cities are famous for relishing these Rajasthani delicacies.