Every thing about VEGETABLE PAKORA | Vahrehvah :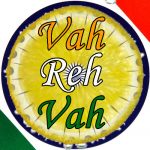 Vegetable Pakora is a popular savory fritter served as snack or appetizer especially in North India. Made of chickpea batter gives the pakoras a unique flavor and their crispy crust encases the different types of vegetables within it.
Recent days they have also started adding chunks of meat for example chicken fritters or fish fritters etc. Pakoras are often street food and sold at various food stalls or chaat bhandars wrapping them in a newspaper cone. They are truly hot, yummy and drizzled with chat masala over to give that zest of taste to the vegetable pakora.
Vegetable pakora has its own unique taste other than the onion pakora or potato fritters and is served with a chilli sauce, mint yoghurt sauce or sweet and sour sauce. It can also be eaten on its own. Vegetable Pakora along with the regular mirchi bajji or plantain bajji are all time favorite snacks throughout India and is ideal and perfect for a rainy day or cocktail party.
They taste exceptional when paired with a cup of hot spicy masala or ordinary Indian Chai (Tea). Vegetable Pakoras are made with different types of vegetables which are nicely combined in a spicy batter (gram flour) and deep-fried until golden brown. Vegetable Pakora is a popular snack prepared during the festival of Holi (colors festival) which is known for its traditional cuisines.
Several scrumptious recipes are prepared in every Indian home on the occasion of Holi. Apart from full course meal, varieties of snacks are prepared on this occasion. Some of the popular snacks include Namak Pare, Dahi Bhalle, Papadi and Vegetable Pakoda.
Made of several vegetables like potato, cabbage, spinach wrapped in chickpea flour or besan, Vegetable Pakoda is an extremely scrumptious light snack that can be served with any sweet dish. It is very easy to prepare and hardly takes half an hour to be ready to be served.
Pakora also commonly known as Pakoda or Bhajji is a fried snack (fritter) popular across South Asia. Pakoras are created by taking one or two ingredients such as onion, eggplant, potato, spinach, plantain, cauliflower, tomato, chilli, or occasionally bread or chicken and dipping them in a batter of gram flour and then deep-frying them.
The most popular varieties are palak pakora, made from spinach, paneer pakora, and made from paneer (soft cheese), pyaz pakora, made from onion, and aloo pakora, made from potato. Pakoras are usually served as snacks or appetizers. In Britain, pakoras are popular as a fast food snack, available in Indian and Pakistani restaurants to take-out as an alternative to french fries or kebabs.
For making the Vegetable Pakora, firstly wash and chop all the vegetables like bell pepper, cauliflower, onion etc into large pieces and keep aside. In a mixing bowl add the required quantity of gram flour (chickpeas flour or besan atta), red chilli powder, cumin seeds, asafetida and salt to taste.
Dip each vegetable piece into this batter and deep fry the pakoras. Serve it with your favorite chutney or ketchup. You can also serve pakora as an accompaniment to a curry, or as an appetizer, or on its own, as a satisfying snack.
Tips: While deep frying the pakoras, check that the oil should not be too hot or less hot. You can use almost any vegetable when making these pakoras, such as eggplant, onion, cabbage, bell pepper, and different kinds of chilies! Feel free to experiment your own creativity!
Do try this recipe and kids would surely enjoy the taste and flavor of this dish.
Click the link for detailed recipe at:
https://www.vahrehvah.com/vegetable-pakora-recipe
Pakoras are popular across Pakistan, where they generally resemble those found in India. They are sometimes served in a yoghurt based curry (salan), as a main dish, pakora kari, rather than as separate snacks. In this case the pakoras are generally doughier and are made of chopped potato, onion and chili mixed into the batter, instead of individual fried vegetable slices. Pakoras are also encountered in Afghan cuisine. In Kannada they are called pakoda.