Every thing about SPINACH FETA PIE | Vahrehvah :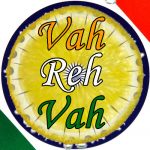 Spinach Feta Pie is an amazing and wonderful recipe made with fresh spinach leaves, feta cheese and eggs seasoned with salt and pepper that suit every vegetarian to grab on. This recipe is a great value breakfast or supper dish that goes well with a delicious salad. Spinach feta pie can also be eaten on its own as it has an incredible crunchy, soft and creamy cheesy pie that kids would love to munch the attractive green bites.
Spinach and feta cheese are classic combination that makes a gorgeous vegetarian pie or tart. Spinach is a versatile green leafy vegetable rich in proteins while feta cheese increases your protein and fat intake; this makes an excellent way to incorporate your favourite foods into a quick and simple meal. Spinach feta pie is simple, easy to prepare with very few ingredients and no endless cooking and cleaning hassles.
This recipe is slightly influenced from the dish namely Spanakopita, a popular and humble dish from the Greek cuisine prepared with little variation. This recipe emphasize on making of delicious food with healthy ingredients which is nutrient rich, low calorie, low carbohydrate, gluten free and high in calcium and potassium. Spinach is dark jade leaves with delicate texture and bitter flavour.
These greens are ranked amongst the healthiest foods. The shape of spinach leaves completely depends upon the variety - those being the crinkly savoy, the flat/smooth-leaf which is just that and semi-savoy which is - semi crinkly. The more crispier and vibrant your spinach, the healthier are the spinach leaves. Cooking the spinach leaves is very simple.
They can either be steamed, boiled or stir-fried. A one minute boil releases a large amount of spinach's acid content making it sweet and tender. Generally it is advised that spinach should be washed thoroughly as the dirt has a tendency to cling to the leaves. Do not leave spinach leaves soaking in water as it will lose water soluble nutrients.
Tender spinach is great as a salad base - really, a handful can be added to just about any savoury dish with success. Spinach adds great value when added to soups, lentils (Palak Dal), curries like Palak Paneer (Spinach cooked with Indian cottage cheese), Palak Moong Dal Fry, Mutton Palak and Aloo Palak and so on… In India, spinach is popularly known as Palak in Hindi. They add colour, flavour and nutrients to any dish that they are added to.
Feta is a brined curd cheese traditionally made in Greece. It is an aged crumbly cheese, commonly produced in blocks, and has a slightly grainy texture. It is used as a table cheese, as well as in salads, pastries and in baking, notably in the popular phyllo-based dishes spanakopita ("spinach pie") and tyropita ("cheese pie") and combined with olive oil and vegetables. It can also be served cooked or grilled, as part of a sandwich or as a salty alternative to other cheeses in a variety of dishes. The Spinach Feta Pie after baking more or else looks like a great oven baked omelette, attractive cream greenish in colour, appetizing and stomach filling.
Anyway, to prepare this Spinach Feta Pie, simply put a large stockpot over high heat, toss in one tablespoon chunk of butter (to wilt spinach in), throw in one pound of spinach, cover, and wait for a minute. Uncover and toss with a wooden spoon until it's just barely wilted, then drain the water. Refresh under cold water.
Squeeze to remove excess water. Roughly chop and keep aside. Beat in 12 eggs in a bowl, season with some salt and pepper. Whisk the ingredients thoroughly and keep aside. In a pan, add in 6 slices of bacon and cook them until golden brown, remove the excess oil and add ½ onion finely diced and sauté until they become translucent. Add in the cooked chopped spinach and mix well.
Add the egg mixture and combine all the ingredients well. Finally sprinkle 3 oz of crumbled feta cheese, salt, freshly ground black pepper and a pinch of cayenne to taste. Bake this in a preheated oven at 350 degree F for 10 to 15 minutes. Remove and broil for another 2 mins to give an amazing golden colour and crispness on the top. If desired, sprinkle some more cheese before serving.
Tips: Use tender, mildly flavoured spinach lightly wilted. If fresh spinach isn't an option, frozen spinach is a good alternative for cooking, although to get the most nutrients out of your spinach, fresh leaves are usually the best way to go. This spinach and feta pie makes a nice breakfast, of course, and also be served as a side dish sitting next to some roasted lamb and fresh salad leaves. Wow! That sounds pretty good, scrumptious and appetizing. Enjoy Cooking!