Every thing about STUFFED ZUCCHINI | Vahrehvah :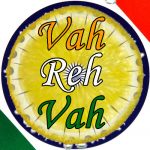 Stuffed Zucchini is a simple yet delicious dish made of zucchini, tomato, onions, garlic, bread crumbs and spices. It is a hearty vegetarian dish that is great to serve with tomato sauce. The zucchini boats can also be filled with ricotta and cheese which are a good source of bone saving calcium.
Stuffed Zucchini is a simple dish with simple ingredients, techniques and minimum flavors. This dish is so versatile that it creates an endless amount that goes with anything with the smooth and silky flavor (and texture) of the zucchinis. Preparing the stuffed zucchini is little bit tedious as it needs to be boiled first, stuffed and then baked.
Zucchini are among the most versatile vegetables when it comes to stuffing them. Most times, if you come across fresh zucchini with their blossoms, you separate the zucchini from the blossoms, do as you will with the zucchini, and fry the blossoms. Stuffed Zucchini is a luscious delight and light, healthy and flavorful dish.
A delicious alternative to stuffed peppers is stuffed zucchini. Traditionally the zucchini are first cut in half, then partially scooped out and stuffed with a meat and vegetable mixture. The baking times may vary from 45 minutes to over an hour, depending on how tender you want them to be.
We shall be adding soft bread crumbs in this recipe. You can serve stuffed zucchini with yummy garlic toast. Zucchini squash or courgutte are the most popular among summer squashes in Americas and Europe. Like gourds they belong to cucurbitaceous or cucurbita pepo family. They are believed to be originated in Central America and Mexico.
Almost all members of squash family feature tender skin and flesh, small edible seeds and high moisture content. There are popular varieties of zucchini like golden zucchini which are golden yellow skin and retains its color even after cooking. The round variety of Zucchini is dense, heavy and nearly seedless with smooth surface.
Other popular varieties of zucchini are Tatume which is a common variety Mexico, Costata romanesco also known as cocozelle is long, narrow variety with slight bulge at the bottom end. It features pale raised ribs in mottled green skin. When solid and young, this squash is juicy and sweet. Middle-Eastern types are pale green, tapering ends with a thick dark green stem. They have smooth shiny skin and solid, crispy and flavorful flesh. Yellow crooknecks have thick warty skin with markedly curved neck.
They are crunchy in texture with sweet delicate flavor. To prepare the stuffed Zucchini (courgette), firstly scrape the zucchini skins and wash them thoroughly. Make a slit lengthwise and scrape out the fleshing part inside. Place plenty of water to boil. Add some salt to the water and put in the zucchini and boil for about 2 to 3 minutes. Drain them and keep aside. In a pan heat little oil, fry finely chopped onions and garlic for a minute then add tomato, scraped pulp and 2 tbsp of bread crumbs, salt and pepper.
Transfer to a baking dish. Sprinkle the remaining crumbs and cheese over the zucchini. Bake in a hot oven for about 10-12 minutes and serve hot with pita or other breads. Zucchini is one of the very low calorie vegetable that is used during weight reduction and cholesterol control programs. Hence being a healthy and nutritious vegetable, do try this excellent recipe with your own innovative ideas too. Click on the link for the detailed recipe:
https://www.vahrehvah.com/stuffed-zucchini-recipe
Zucchinis provide only 17 calories per 100 g. Contains no saturated fats or cholesterol. Its peel is good source of dietary fiber that helps reduce constipation and offers some protection against colon cancers. It is a very good source of potassium, an important intra-cellular electrolyte. Potassium is a heart friendly electrolyte; helps reduce blood pressure and heart rates by countering effects of sodium.