Every thing about SAADI BAATI | Vahrehvah :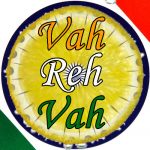 Saadi Baati is a traditional dish from the Rajasthani cuisine. They are small dumpling traditionally cooked and roasted in an open fire or can also be cooked under grill or oven till golden in colour and these dumplings are eaten dipped hot ghee and served with a thick soup like dish called Dal (lentil stew).
Dal Baati Churma is quintessential dish of Rajasthan which is extremely delicious, rich, nutritious and flavourful; a wholesome meal by itself. It is basically composed of three things, as the name indicates - dal, baati and churma. Saadi Baati is essentially a wheat dumpling made by a mix of whole wheat, semolina and ghee and cooked in a tandoor oven.
Commonly known as Dal Bati, a popular dish that originates from the state of Rajasthan, India and it combines of dal made with split lentils cooked into a curry with spices and baati, wheat dumplings steamed and oven roasted. This is a very modest peasant's dish that is filling and nutritious. The recipe of dal bati varies by region and household in and around Rajasthan.
The saadi (literally means plain) baatis can be made ahead of time but remember to keep them warm though. Being the staple dish from the cuisine of Rajasthan, it is even served on special occasions. Rajasthani cuisine is a splendid array of colourful, spicy and unique dishes. Generally the food is incomplete without the mention of the famed Dal-Baati-Churma, a distinctive dish of the state.
Saadi Baati is generally eaten with dal or either plain or may also have various kinds of fillings that include onions, peas, mix vegetables etc. Traditionally Dal-Baati is best accompanied with Churma (coarsely ground wheat crushes and cooked with ghee and sugar). Generally people eating this combination may not like it at the first time as this is a dish that many people acquire a taste to.
But if eaten 2-3 times, I am sure you'll be hooked for life! The cuisine of Rajasthan is primarily vegetarian and offers a fabulous variety of mouth-watering dishes. The food is generally spicy and quite high in comparison to other Indian cuisines, but the food is absolutely scrumptious. Rajasthanis use ghee for cooking most of the dishes. The food is well known for its spicy curries and delicious sweets.
The cooking style is based on the natural climatic conditions of this desert land. As there is scarcity of water and fresh green veggies in the state of Rajasthan, has an adverse impact on its cooking. In the desert belts of Rajasthan, it is preferred to use milk, butter milk and butter in larger quantities to minimize the amount of water while cooking food.
Dried lentils and beans obtained from native plants like sangria are used extensively in the preparation of Rajasthani dishes. Gram flour is the major ingredient in the making of a couple of delicacies such as pakodi and gatte ki sabzi. Powdered lentils are liberally used in the preparation of papad. Rajasthanis are quite fond of chutneys, which are prepared using different spices such as coriander, turmeric, garlic and mint.
Rajasthani dishes are hugely influenced by climate and living conditions of its inhabitants. Until some years ago the Rajasthani's lead a very nomadic life. The imprints of this nomadic lifestyle are clearly visible in many dishes cooked in the region. Rajasthani dishes are unlike the typical North Indian dishes. Baati is essentially a wheat dumpling cooked traditionally.
Baati are oven roasted and are usually soaked in a bowl of ghee and served with dal. There's no escaping the ghee in which you soak it as it is the traditional way of serving Baati. Served with Dal is actually a mix of 5 pulses - tur dal, chana dal, green moong dal, yellow moong dal and masoor dal. Some people also add a little tomato puree. Spices and ghee add the necessary flavour.
Other popular varieties of delicious from the Rajasthani cuisine are Gatte ki subzi (sabji or curry prepared by cooking the gram flour strips in spicy curd gravy), Laapsi (a very typical Rajasthani sweet prepared by cooking broken wheat pieces in ghee along with dry fruits, raisins and nuts), Kadhi (prepared using chickpea flour and pakoras or fritters), Papad ki Sabji (papad or cracker is broken into pieces and added to a spicy gravy), Laal Maas (a typical mutton preparation from Rajasthan.
The mutton pieces are cooked in tomato sauce with hot spices), Safed Maas (meat cooked in curd gravy to make this dish, usually served during the special occasions), Shahi Ghatte (This means royal ghatte subji. The ghatte are prepared using the gram flour and again they are cooked in curd – gramflour based gravy) and
Rabri (This is a very popular milk dessert from Rajasthan, which is also popular in other North Indian states too. The rabri is prepared by boiling the milk with sugar for a very long time. The rabri is often spiced by aromatic spices. Rabri is used in the preparation of desserts like kheersagar, rasaballi, and chhena kheeri).
For preparing the Saadi Baatis, firstly mix salt, 6 tablespoons ghee, flour and semolina and knead into stiff dough with a little water. Cover with a wet cloth and set aside for half an hour.
Break the dough into about 10 pieces. Flatten the dough and press the centre with your thumb. Place all the saadi baatis in half litre of boiling water for 10 minutes and lift out onto paper towels. Roast the baatis in an oven (grill) until golden brown. Dip each baati in hot ghee and serve with Dal, Churma, Gaata curry and Garlic Chutney for a real Rajasthani scrumptious feast.
I am sure, the list of dishes are mouth-watering and makes a true delight to your taste buds.
For trying all these, just click on the links:
https://www.vahrehvah.com/saadi-baati-dumplings-recipe
Rajasthani food is unique and distinctive in flavours and taste. Your family and friends would surely anticipate for another Rajasthani sumptuous meal.
Enjoy Cooking and inspire others to cook!