Every thing about CORIANDER PACHADI | Vahrehvah,coriander recipes,coriander chutney recipe, recipes with coriander, coriander seed recipes, coriander rice recipe :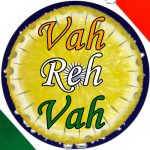 Coriander pachadi is a very popular and refreshing Indian condiment accompanied with samosa, seafood to any variety of Chaat. It also goes well with dosa and vada. Coriander pachadi is a very simple dish made of fresh coriander leaves, green chillies, garlic, tamarind, channa dal and sesame seeds. Coriander pachadi is an excellent and versatile dish that can be paired with any vegetarian appetizers or meat preparations.
There are different versions of making the coriander (cilantro) pachadi. In south India they use fresh coconut to the chutney and roast all the spices lightly so that it gives out an appetizing aroma and makes it more pungent and alluring. Coriander or Cilantro or Kotmira or Kothamalli not only has these common names but are also called by various other names by their region in India.
Cilantro, Coriandrum sativum, describes the first or vegetative stage of the plant's life cycle. After the plant flowers and develops seeds, it is referred to as coriander. Fresh Coriander leaves are extensively used in various dishes all over the world.
It is an amazing flavored herb with wide delicate lacy green leaves and a pungent flavor. Although Coriander leaves or cilantro and coriander seeds come from the same plant, their flavors are very different and cannot be substituted for each other. They have their own unique taste.
Coriander is commonly used in Middle Eastern, Mediterranean, Indian, South Asian, Mexican, Latin American, Chinese, African and Southeast Asian cuisine. Coriander is available year round and hence the coriander pachadi can be made anytime and any season.
The coriander leaves tastes well when combined with rice, salads, lentils, meat products, yoghurt etc. Coriander pachadi is also a ideal dish to spread over Sandwich and taste truly yummy and delicious. The basic coriander chutney is perfect for using as dipping sauce with cutlets and samosas or to serve with main course dishes like biryani or kebabs. To prepare fresh homemade Coriander pachadi, firstly wash, clean and chop the coriander leaves and keep aside.
Heat little oil in pan and once it gets slightly hot add the channa dal and urad dal and lightly fry. Add sesame seeds and fry all till they turn golden color and then add garlic and chopped green chillies. Lastly add the chopped coriander leaves. Sauté till it become little softer and add salt to taste and turmeric powder.
Mix well, Add tamarind and coriander powder and switch off the flame and let it cool for a while. After it becomes cool, grind them together a smooth paste and serve with ghee and hot rice. Coriander pachadi is truly a delectable dish and one would surely crave for.
Do try out by clicking the link for detailed recipe:
https://www.vahrehvah.com/coriander-pachadi-1
This traditional Indian chutney is very adaptable and goes with most foods and tastes great with grilled chicken, fish, chips, crackers etc and no Indian meal is complete without freshly prepared chutney. Generally it's prepared fresh and traditionally served with curry and other side dishes in a traditional Indian meal to contrast the flavors. It can be prepared in numerous ways. You can adjust the tangy and spicy taste as per your choice.