Every thing about PULIYOGARE | Vahrehvah :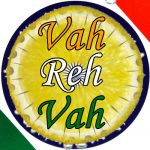 Puliyogare is a very popular South Indian rice based dish usually eaten as a snack or for breakfast. Puli mean sour taste and Ogara means rice thus Puliyogare meaning sour tasting rice. Puliyogare is also known as Huli anna in Kannada or Tamarind rice in the state of Karnataka and called as Pulihora in Telugu in Andhra.
It is a traditional dish made using steamed or boiled rice mixed with a mixture of tamarind juice, groundnuts or peanuts, coriander, coconut, red chillies, curry leaves, jaggery, pepper, mustard, fenugreek seeds, turmeric powder, asafetida (hing), urad dal and cumin seeds. It is also prepared during auspicious days or festivals like Ganesh Chaturthi, Diwali etc and offered to the god as Prasad.
Puliyogare is a popular delicacy and is supposed to be a speciality of the Iyengar community and it is said that some of the best puliyogare are made in South Indian Sri Vaishnava temples, associated with the Iyengar community.
Puliyogare or tamarind rice is one of the tastiest rice items that are being prepared from age-old days. It can be prepared by anyone and the best part is that the mix (puliyogare) can also be stored upto a month. So whenever you feel like eating the Puliyogare you just need to cook some rice, add this puliyogare mix well and is ready to serve.
Readymade puliyogare mix or paste is also available in the market now a days but the home made ones are only the best and are fresh and healthy. The Tamarind rice, or Puliyodharai is one of the most favorite dishes in many families. Preparing of the Puliyogare mix or paste largely involve three steps of making the gojju or sauce or powder and mixing them together to make delectable dish.
Ingredients for making the Puliogare Gojju (Gojju is the paste which is concentrated and used to mix rice along with the seasonings). Traditional Iyengar's feast is always accompanied with puliyodarai. This is not only tasty but very easy to prepare once its basic puliyodare or pulikachal (in Tamil) is ready. It is a comfort food, full of flavors, tangy, sour and spicy to taste.
Puliyodare can be prepared in a powder or paste form and can be stored for atleast a month. This is also one of the best foods usually carried by most of the South Indian during long journeys or train travel food. It is a very satisfying and complete meal. It can be made as a breakfast, brunch or lunch and anytime meal to satisfy a spicy desire.
To prepare this delicious Puliyodare, firstly roast separately all the ingredients like mustard seeds, cumin seeds, sesame seeds, channa dal, urad dal till the raw flavors are gone. Grind them to make a fine powder. Roast the coconut and mix the roasted coconut to the spices powder.
Heat oil in a kadai or pan and add some mustard seeds, sesame seeds, dry red chillies, urad dal and channa dal. Add the tamarind pulp and jaggery. Mix salt to taste and allow boiling.
Add the powdered masala to the boiling tamarind pulp and boil till it turns thick. Mix this with the cooked rice and serve hot. The puliyogare mix powder can be stored at room temperature for about 15 days.
The puliyogare paste or the gojju can also be stored for about 15 days unless provided the water is completely evaporated from the mix and the oil layer is visible in it. In fact it can also be preserved in the refrigerator for months together.
Do enjoy the taste and flavors of this amazing dish; do click onto the link for the recipe:
https://www.vahrehvah.com/puliyogare
There is a variety of mixed rice or flavored rice items likt the lemon rice, coconut rice, mango rice, pulaos and the vangi bhath etc. The speciality of the authentic Puliyogare dish is that it does not contain any vegetable as such and is just prepared with the masala mix that brings out the excellent and delectable taste.
Normally this puliyogare mix is generally taken to most of the foreign countries by the NRI who visit India on holidays. This homemade instant puliyogare mix would keep their good old memories of the Indian cuisine for atleast few months. It all started from there and after a while, everyone gets adjusted to this quick fix meal.
Mainly this helps in preparing lunches. Since this is one of the simplest quick-fix-meals which do not require any sides to go with for this. When they reach the foreign place, just cook some rice either in microwave or on stove top and add this powder/paste and eat. Few tips to remember while making this puliyogare powder; use darker tamarind as the original color of puliyogare is dark brown.
Normally the kind of red chillies available are less spicy and gives more color now a days, hence check for the spiciness of chillies and then increase or reduce their numbers. One very important point while using the sesame seeds is that taste it before you use it in your puliyogare, because sometimes they can be bitter. If it's bitter then don't use it.