Every thing about PEANUTS CHUTNEY | Vahrehvah :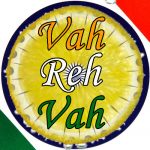 Peanuts chutney is an excellent accompaniment to any delicious breakfast dishes like Idli (steamed south Indian rice cakes) upma, dosa (crispy savory rice pancakes), vada, pongal or pesarattu and prepared with dry roasted peanuts, fresh coriander leaves, dry red chillies, tamarind and little salt.
Peanut chutney is usually made as a substitute to the regular coconut chutney. Soft nutty flavored dry roasted peanuts are combined with tamarind and dry red chillies to make it spicy and tangy. Fresh coriander is added to give a natural freshness and flavor of the herb. Apart from the coconut chutney that is commonly served with the breakfast dishes, peanut chutney is also a crowd pleaser and popular dish prepared especially in southern states like Andhra Pradesh, Karnataka, Tamil Nadu and Kerala.
The roasted peanut chutney ground with spices makes an interesting dip or chutney to any breakfast dish. Apart from making this amazing chutney, peanuts also provides good health benefits. Peanuts contain the good monounsaturated fat, proteins, and antioxidants. Peanuts are versatile ingredients that are used in various other dishes and snacks like the masala peanuts goes well with cocktails and is also used as topping to enhance the flavors in cookies as well as sabzis to give that nutty and flavor tinge.
Fresh chutneys are exceptional condiments used in South Asian cuisines especially in India which can be prepared either with vegetable or fruits complemented with spices mix. They are can be prepared wet or dry or having a coarse or fine texture. In fact there is no limit in the number of chutneys that can be made from virtually any vegetable, fruit, herb, spices or a combination of them. Generally Chutneys are grouped in two sweet or hot. Both forms usually contain various spices such as chili, tamarind but differ in the main flavor.
There is an array of chutneys that one can make which includes the coriander chutney, coriander mint chutney, tomato chutney, coconut chutney, garlic chutney, raw mango chutney, green tomato chutney, Brinjal eggplant chutney and many more. In preparing most of these varieties the main ingredient is different whereas the flavorings included like salt, garlic, tamarind, green chillies or red chiles, onions are the same. The spices most commonly used in most of these chutneys include fenugreek, coriander, cumin and asafetida (hing).
Preparing this peanuts chutney is very simple and fast to cook. Firstly the process for making this chutney is; dry roast the peanuts in a kadai or pan until peanuts are crisp. Remove from fire and keep aside. Add little oil and roast the dry red chillies till crisp and take care that they don't burn. Remove and keep aside to cool.
Add the roasted peanuts, red chilies, tamarind and salt and grind in a mixie adding little water. Grind this mixture to a smooth consistency and finally add freshly chopped coriander leaves and just grind for few seconds. The chutney is ready. You can temper this delicious peanuts chutney by adding little oil in the kadai and when it gets hot add mustard and cumin seeds and when they crackle add fresh curry leaves, urad dal and pinch of asafetida (hing). This tempering gives a final kick to the peanuts chutney.
Do enjoy this delectable and yummy peanuts chutney with chappati, dosa, upma or can be also used as a dip for nibbles. Do try preparing this fresh, delicious, crunchy and nutty peanuts chutney and get enriched with its noteworthy health benefits. Click on the link for detailed recipe at:
https://www.vahrehvah.com/peanuts-chutney-recipe
Peanuts are actually legumes and have almost all the qualities that true nuts like almonds have. They are also eaten on its own, by cracking them with firm pressure between fingers or using nut cracker machine. The nuts can also be enjoyed by roasting, salted or sweetened. They are nutty, yet pleasantly sweet in taste. Roasting enhances the taste.
"Peanut butter" is a food paste made from ground roasted nuts, with or without added oil. It is popular throughout the world and is mainly used is as a sandwich spread. Peanut-milk is also a popular lactose-free milk-like healthy drink. Roasted and crushed nuts often sprinkled over salads, desserts, particularly sundaes and other ice cream based preparations. Peanuts are rich in energy and contain many health benefiting nutrients, minerals, antioxidants and vitamins that are essential for optimum health.
These nuts are an excellent source of vitamin E, alpha tocopherol; contain about 8 g per100 g. The nuts are rich source of minerals like copper, manganese, potassium, calcium, iron, magnesium, zinc and selenium. It is said that just a hand full of peanuts a day provides enough recommended levels of phenolic anti-oxidants, minerals, vitamins and protein.