Every thing about Pad See Ew | Vahrehvah :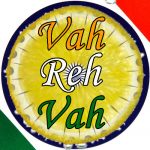 Pad See Ew is a popular Thai fried flat noodle which is a standard lunch fare among most of the people of Thailand and is also very popular in the US. Pad See Ew is very easy to prepare and taste delicious. This dish is a popular Thai noodle dish that is prepared with broad, flat rice noodles also commonly known as river noodles.
Pad See Ew can be made using and ingredient like the chicken, pork or beef. Truly this noodle is an Asian comfort food as it's the best with amazing flavors. This dish is complete meal and makes a healthy and energy giving lunch or dinner. Inclusion of broccoli and lettuce leaves makes it a nutritionally complete and satisfying meal.
Pad See Ew is a bit similar to the Chinese influenced stir fried noodle dish known as Phat Si Io which is commonly eaten as street food in Laos and Thailand. The literally meaning is fried with soy sauce. It is generally prepared with dark soy sauce, light soy sauce, garlic, broad rice noodles, Chinese broccoli, egg and some form of thinly sliced meat – commonly used are pork, chicken, beef, shrimp or mixed seafood. Pad See Ew means stir fried with soy sauce.
The type of soy sauce used is bit thick, slightly sweet soy sauce called See Ew Dum in Thai or Kicap Manis in Malay and Indonesian cooking (If you can not find then you can add a little sugar to regular soy sauce and heat until thickened to the consistency of maple syrup).
There are three basic elements in preparing the Pad See Ew which is protein of your choice such as chicken, beef, pork or shrimp, an egg, Chinese broccoli and wide flat rice noodles. In order to keep everything nicely charred, each of these elements is cooked separately, and then combines them at the end to finish. It's easy to prepare and prevent from making the noodle mushy. If you love Thai food then you will surely like the taste and flavor of Pad See Ew.
For preparing this delicious Thai dish Pad See Ew, firstly slice the chicken and marinade with 1 tablespoon of oil and soy sauce. In a pot bring water to boil and cook rice noodles for five minutes. Drain noodles and wash with cold water. Cut broccoli into bite size pieces and stew in a pot with some salt water. Once done take off from the water and set aside. Heat little oil in wok or pan and add garlic and then add chicken and stir fry. Push chicken to one side and quickly add beaten eggs.
Once they begin to set, gently scramble them and stir in the chicken eggs together. Add broccoli and stir fry. Add noodles, fish sauce, soy sauce and sugar and stir well all the ingredients well. Serve hot over lettuce leaves with condiments of your choice. You can substitute tofu for chicken.
Pad See Ew is healthy, low fat, appetizing and yummy. Do try preparing this authentic recipe and enjoy its flavors and taste. Click on the below link for detailed recipe:
https://www.vahrehvah.com/pad-see-ew-recipe
This dish is an exceptional and popular Thai street food which is available within half a mile of every street. You can also either make it with rice vermicelli or flat rice noodles or dry egg noodles. Dry egg noodles need to be precooked just like pasta noodles but take much shorter time, about 2 minutes. If you are using dry flat rice noodles, soak them in cold water for over an hour until soft and strain. If you want, you can blanch the noodles by dropping them in boiling water and immediately take them out and run them under