Every thing about KALAN MILAGU | Vahrehvah :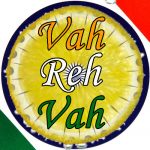 Kalan Milagu is a classic mushroom pepper fry dish which is uniquely flavored with fresh peppercorns and makes a great side dish. This dish is very easy to cook and hardly takes time in preparing too.
Kalan Milagu is a simple dish made with excellent meaty and earthy mushrooms / puttagodugu that is well complimented with some chopped, ginger garlic paste and few chopped tomatoes, spiced with some chilli powder and salt and finally dashed with some blanched mushrooms to keep it freshly crunch and crisp and punched with the heat of the fresh peppercorns.
This dish has a great edge on the peppery front which makes it an excellent dish to eat with any Indian flat bread like roti, chappati etc or hot steamed rice or jeera rice. Mushroom as well as black peppercorns are extremely good for health and have various amounts of vitamins and minerals. There are a wide variety of edible mushrooms which can be either harvested from the wild, grown at home or bought at any super market.
To prepare any mushroom dish, firstly choose mushrooms that have a firm texture and are free of spots and slime. When choosing mushrooms a closed veil on the mushroom will result in a mild delicate flavor while an opened veil will result in a bolder richer flavor. It is best to store mushrooms in a paper bag in the refrigerator where they will last up to 1 week.
Mushrooms can be cleaned by just brushing off the loose dirt with a damp paper towel and then rinsed under running water. Mushrooms should not be soaked in water as they absorb the water which would affect the texture of mushroom. There are several types of mushrooms such as button mushrooms which generally look like a tiny umbrella.
There are mainly three types of button mushrooms; Portobello, white mushrooms and crimini mushrooms. White button mushrooms are an excellent source of phyto-chemicals, copper, potassium, zinc and selenium. They also provide an excellent source of vitamin B including riboflavin, thiamine, niacin and pantothenic acid.
The crimini and portobello mushrooms contain all of the nutrients that are found in white button mushrooms, and are also a very good source of vitamins B6 and B12.
For preparing this simple yet delicious dish, firstly heat little oil in a pan and add chopped onions and sauté well. When they get translucent add ginger and garlic paste and sauté till you get a nice aroma.
Add chopped tomatoes and cook well till soft and then add turmeric, coriander and chili powder and mix well.
Add the blanched mushrooms to the masala mixture and cook well. Then add crushed peppercorns, salt to taste and finally garnish with freshly chopped coriander leaves.
Remember to add the crushed peppercorns to the end only as it gives the dish a punch, whereas by adding the peppercorns earlier will cook away the heat of the pepper. Mushrooms cook fast and taste the best when they are crunchy and firm.
Mushroom with their earthy flavor and meaty texture adds substance to many vegetarian dishes and when stir fried with freshly crushed peppercorns gives a sharp spicy flavor.
Do try this delectable and appetizing recipe which is simple and easy to prepare.
Enjoy this delicious combination of mushroom with spicy pepper which is also a low fat and cholesterol free dish.
Click on the link for detailed recipe at:
https://www.vahrehvah.com/kalan-melagu-recipe
Mushrooms can be cooked in a number of ways including sautéing, grilling, broiling, frying, stir-frying and boiling. Mushroom is a versatile ingredient which can be enjoyed in any dish from soup to sauces to even pasta, burgers etc. There are many delicious recipes that call for mushrooms. As mushrooms are low in calories they help prevent obesity which is a risk factor for many conditions including: Type 2 Diabetes, certain types of cancer, and cardiovascular disease.