Every thing about DRUMSTIC FLOWER PEERA | Vahrehvah :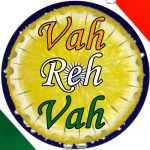 Drumstic Flower Peera is a very nutritious and healthy dish made of drumstick flowers and Indian spices. It is said that the drumstick leaves and flowers are very beneficial to health and it is found that the levels of protein are equally high to that of other vegetables. Drumstick flowers are small and round white flowers. They are edible and taste like mushrooms when cooked.
Drumstick flowers are added to many vegetable dishes like cucumber, bottle gourd, potato, green peas, brinjals etc. You can also make excellent and nutritious cutlets with the drumstick flower by adding them to little Bengal gram flour, fresh coriander leaves, onions, grated coconut, little tamarind pulp and rice flour and fry them into crispy cutlets.
In southern India, drumstick flowers are used in preparing fresh chutney and also added to dals (lentil) and sambhar. They can also be added to aromatic yummy and spicy gravies. Inclusion of drumstick flowers or drumstick leaves in dosa/ adai or paratha is very common. It gives you the required mineral and nutrients to the body. Select the flowers that are fresh and unwilted.
Discard the ones with any dark spots and bruises. They should be whole and not broken. Drumstick flowers should be loosely wrapped in damp cloth to keep them fresh. They can be wrapped and stored in refrigerator for up to 5-6 days.
Intake of drumstick flowers is good to health and prevents from frequent infections of the throat, chest and skin. Drumsticks are common vegetables that are found in many parts of Asia. This vegetable is highly valued, mainly for its antibacterial, medicinal and cleansing properties. In fact almost every part of the drumstick plant has some therapeutic value or the other.
People are known to use the roots, bark, flower, fruits, seeds, leaves and even the gum derived from the drumstick plant in various home remedies and cures. There are several drumsticks health benefits, that people should be made aware off, in order to get faster relief from many health related conditions.
There are umpteen benefits that come from this tree and these are obtained from its flowers, leaves, juice and seeds. Drumstick flowers when boiled in milk and taken are a tremendous energizer and is said to treat sexual debility. A teaspoon of fresh drumstick leaf juice with honey and a pint of tender coconut water is an herbal medicine to treat diarrhea, colitis or jaundice along with other digestive disorders.
For preparing the Drumstic flower peera, firstly wash the drumstick flowers and keep in a basket and drain the water well. Clean the cut the vegetables into fine slices and keep aside separately.
Heat oil in a pan and add rice and mustard seeds. When the mustard seeds crackle add finely chopped small onions and fry them till they turn brown in color.
Add the drumstick flowers and stir thoroughly. Then add the cut capsicum, chillies, sliced bit onions and ginger. Stir for about two minutes and add green tomatoes and cover the lid. When the mixture is almost dry and cooked, add minced meat and coconut.
Steam for another minute or two; open the lid, stir well with a fork and add a beaten egg. When the egg is cooked add fresh curry leaves, stir and serve hot with rice or chapattis.
An excellent side dish with all the required proteins, vitamins and minerals. A well balanced meal, nutritious and delicious to eat!
Do try this recipe and enjoy the taste of the drumstick flowers mixed with minced meat, egg and other spices.
Click on the link for the detailed recipe:
The nutritional quality and main health benefits mainly lie on the drumstick flower, leaves as well as the seeds. These parts of the plant are rich in Vitamin B1, B2, B3, Vitamin A, and vitamin C. There are also the minerals calcium, iron, phosphorus and magnesium to be found in these parts of the tree as well.
The drumstick flowers and leaves apart from the drumstick pods are a very good source for vegetarians and it is said to have the highest protein amount of any other plant situated on Earth. Consuming different parts of the drumstick tree can help in increasing overall body resistance. The antibacterial properties of drumstick soup made by boiling leaves, flowers and drumsticks helps in treating minor infections of the throat, lungs and skin.