Every thing about VEN PONGAL | Vahrehvah :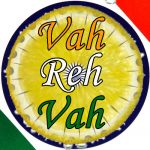 Ven Pongal is a common popular breakfast dish in Tamil Nadu. This dish is traditionally prepared during the Pongal festival (harvest festival). Pongal in tamil means something that is overflowing or spilling over or boiling over. The boiling over of milk in the clay pot symbolizes material abundance for the household. Ven Pongal is a savory dish having a pleasing buttery texture cooked together with rice and dal until very soft, mixed with spices and topped with cashew nuts.
It is a superb, nurturing and comfort breakfast dish. Ven Pongal is prepared with rice and moong dal cooked with spices and ghee that taste truly awesome with coconut chutney. The best combination with this dish is Medu Vada with coconut chutney. Ven Pongal is a very mouth watering dish that looks very similar to a Kicchadi (north Indian dish) with a few variation and method of cooking.
Ven Pongal can be cooked in two ways, one by adding seasoning after cooking rice and dal and the other is doing the reverse way. Usually adding seasoning to the uncooked rice and dal, then cooking is not suggested as in this way, the pongal color may look darker than the first way of cooking. You can add some milk together with water instead of whole water to cook the pongal. Ven Pongal is a very simple yet tastier dish.
Some people like to even add grated ginger to the pongal for its high nutritional and medicinal properties. You can customize the seasoning according to your taste. Ven Pongal is a complete balanced meal, stomach filling and is generally served with coconut chutney, sambar and vadai. It is mildly spices, highly nutritious, fat free only for the ghee added to it on the top before serving to enhance the flavor and taste.
Diet watchers can avoid if required but Ven Pongal taste exceptional with fresh butter or ghee. It is soft, smooth, buttery and scrumptious spiced with fresh black pepper, cumin seeds and fried cashew nuts and a stream of ghee over this dish is served at temples during this season. Generally on the Pongal festival day, most of the temples offer hot steaming pongal to the devotees after worship.
They are served in small banana leaves. The fragrance of this dish is highly aromatic full of ghee and the mild spice of the ven pongal. Truly delicious and irresistible! This dish apart from Idli is the second most sought after consumed breakfast in Tamil Nadu. There are two types of pongal, the off-white savory kind (Ven pongal, meaning white pongal) also known as Khara pongal, and the golden sweet version made with Indian jaggery (Sakkarai pongal, meaning sugar pongal).
The key to an excellent and delicious pongal is its texture which should reach the stomach directly into the stomach without any effort in chewing. The consistency should neither be too thick nor watery. The rice and dal must be cooked until very soft and the ratio used for cooking this is 1:6 (rice: water) for an immaculate consistency.
For preparing this mouth watering Ven Pongal, Add rice and moongdal in a bowl wash and add water to the suggested ratio and keep it in the pressure cooker adding little cumin seeds and black pepper corns. Add little salt and pressure cook until it gives 3 whistles and then keep the cooker on simmer for 5 minutes.
Fry the remaining pepper corns, cumin seeds, cashew, cut ginger and hing (asafetida) in ghee and keep aside. Once the rice and lentil is ready mash this mixture with big spoon to make it smooth paste. Add the fried pepper corns, cumin seeds ghee mixture on top of the mashed rice and serve steaming hot with pickles or coconut chutney.
If your pongal is gets very thick, add some hot water and mix with the ven pongal to get it to the right consistency. The more the ghee is added tastier the pongal would be. Do make this most sought out dish and enjoy feasting on the cashews and the aromatic taste of ghee. It's a delightful treat eating this excellent and yummy Ven Pongal.
Click on the link for the recipe:
https://www.vahrehvah.com/venn-pongal-1
Ven Pongal can be eaten anytime at breakfast, lunch, dinner, supper or snack. Eat it warm or steaming hot. Pongal can be generally made in many versions like the Sakarai pongal, Ven Pongal, Melagu Pongal and Puli Pongal. The taste of Ven Pongal is mind blowing and light and filling to eat. It is also one of the simplest dishes and does not take much time for preparation and cooking. It has a major role in the celebration of the popular Indian festivals known as Pongal.