Every thing about THANDAI | Vahrehvah :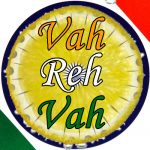 Thandai is a very popular beverage that is especially made during the Holi festival. It is a cold drink prepared with a mixture of almonds, fennel seeds, khus khus (white poppy seeds), pepper, cardamom, saffron, milk and sugar. Thandai is native to India and is often associated with the holi festival.
It is also found in the Peshawar region in Pakistan. This drink is especially popular drink in Rajasthan and mainly prepared in the northern states of India during the festival season. This famous dry fruit and saffron flavored milk is traditionally also prepared as an offering to Lord Shiva during the festival of Mahashivaratri.
It is often mixed with 'bhang' to make an intoxicating drink. Bhang is a preparation from the leaves and flowers (buds) of the female cannabis plant, smoked or consumed as a beverage in the Indian subcontinent. They are added to the Thandai or also added to sweets like ladoo etc.
It is also available as Bhang golis (balls) which is just freshly ground hemp with water. These are not considered as a drug but a traditional sleeping aid and appetizer. Bhang is also part of many ayurvedic medicinal preparations, i.e. bhang powder is available at ayurvedic dispensaries throughout the country.
Bhang is also enjoyed by Sikh Nihangs. The traditional harvest and preparation of bhang occurs during the celebrations of Holi in March and Vaisakhi in April, hence associated with Lord Shiva. It has now become synonymous with Holi, to the point where consuming bhang at that time is a standard practice.
Bhang Ki Thandai (Hindi) also known as Shardai is a drink popular in many parts of India which is made by mixing bhang with thandai prepared with almonds, spices (mainly black pepper), milk and sugar. Thandai is a wonderful cold refreshing and healthy flavored milk that is traditionally prepared during the Holi festival (festival of colors). When people become a little exhausted after playing exciting yet tiresome holi, a glass of Thandai offers instant energy and cools the body.
In India, all foods are believed to be either heat-giving or cooling. Thandai is a North-Indian drink made especially when the hot, dry summer winds blow through the region leaving everything and everybody parched. This thirst-quencher is tasty and cooling. Thandai is a spicy milk drink that is traditionally enjoyed during the color festival of Holi, in India. The numerous spices blend well with cold milk. Thandai is a very soothing summer cooler beverage especially served to most of the people who play holi.
It is mainly given to quench their thirst and an energy booster. To prepare the Thandai, firstly grind well the peeled almonds, cardamom and fennel seeds to a smooth and fine paste. Mix this with the rest of the other ingredients and then strain the mixture. Take crushed ice cubes in a glass till half and fill the rest with the above mixture. Serve chilled with rose petals. Thandai is a very refreshing exotic drink. Do try this recipe and enjoy the taste and flavors of the dry fruits.
Gives a delicious nutty flavor and nutritious too! Flavoured milk thandai as in India also exists, but more often without bhang. Click on the link and get the detailed recipe:
https://www.vahrehvah.com/thandai-recipe
Being an ancient ingredient, bhang has become so much an integral part of Indian tradition that it has become symbolic for many things. It is associated with Lord Shiva, as the cannabis plant is regarded as holy by Hindus. In some sections of rural India, people believe in the medicinal properties of the cannabis plant. If taken in proper quantity, bhang is believed to cure fever, dysentery and sunstroke, to clear phlegm, quicken digestion, appetite, cure speech imperfections and lisping, give alertness to the body.