Every thing about NIHARI | Vahrehvah :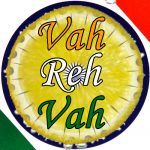 Nihari is extremely a popular national dish in Pakistan and also eaten among Muslim community in India. The word Nihar originated from the Arabic word "Nahar" which means "day" (opposite to night) or the light between sunrise (Fajr) and sunset.
The Nihari was usually eaten in the early morning (puritans would indulge in this delicacy before sunrise, right after the Fajr prayers). Nihari is a delicacy made from beef shank (rarely lamb) and spices. This dish originates from Lucknow, influences from the Nawabs cuisine and is widely popular in Pakistan and most of the Muslim families. The Muhajir immigrants from Delhi had brought this delicacy to Pakistan after Independence in 1947.
This dish is also known for its spiciness and taste. The dish is well acclaimed more as a delicacy with myriad variations on spiciness and texture. Nihari originated as a dish of the Muslim of the upper class society in northern India. It passed to other classes as Muslim ascendancy and power declined. It was after the waning of Mughal power in the mid to late 18th century when many Muslim families from the Mughal nobility became impoverished.
Traditionally Nihari is cooked overnight in various vessels or sometimes even buried underground whole it cooked as Shab Deg (cooked overnight) which results in extremely tender morsels of meat including the flavorful bone marrow. It is served with a number of side dishes and best when eaten with Naan, Tandoori roti etc. The traditional cooking time for Nihari calls for about 6 to 8 hours.
This is much less common today with the use of tender cuts of meat (sirloin) instead of the tougher shank. Normally this dish is eaten in the early hours of the morning as the stew is so rich that one is supposed to have an extended nap till the afternoon Muslim Zohr prayers which occur after midday. There are different versions of making the Nihari and in the Hyderabadi version Nihari contains lamb bones and tongue.
Spread of quick cooking recipe of Nihari popularized by use of chicken to make a sort of thick chicken broth. Nihari with multilayered Kulcha is a famous cuisine of Old Lucknow. Nalli Nihari made with marrow bones is another variation of preparing the Nihari.
Preparing the traditional Nihari, in a pot heat little clarified butter or cooking oil. Once the oil get hot add some slices onions and fry till they turn light golden brown. Remove from oil and put the onions on a paper towel to absorb any excess oil. Crush the onions. Add the meat and garam masala powder (whole spices), plain yogurt , ginger paste, garlic paste, salt, red chilli powder, bay leaves, cinnamon and turmeric powder, continuously fry by stirring until the oil separates.
Add in the nutmeg, cardamoms, aniseeds and black salt. Stir, add in enough water to cover the meat and cook on low heat covered for 2 to 3 hrs. Once the meat is cooked and tender, add in the flour and cook on low heat for about another 10 minutes. Garnish with coriander leaves, fried onions, green chillies and ginger strips.
The Nihari is ready and can be best enjoyed during winter or when down with a cold and best eaten with bread or Phulka. It is also eaten with plain fresh naan, usually for breakfast or brunch - especially after long nights for its restorative qualities.
Its combination of deeply flavored, earthy meat, the fresh zest of the toppings, and the perfection of a proper tandoori naan is one of the greatest bites to make you feel royal taste. Do try this royal delicacy of the Nawabs and enlighten your palates with this rich spicy and delicious dish.
Click on the link and grab the recipe to enjoy the flavors and taste of Nihari:
https://www.vahrehvah.com/nihari-beef-stew-1
Nihari is a traditional recipe and will love every bit of it as it's made of beef meat in a nice soupy form. The slow cooking method makes the dish awesome and as the shanks, or lower legs, of cows have richly marrowed bones surrounded by a ring of stringy, tough meat.
Opposite in texture to more usual star cuts such as tenderloin, shanks require long cooking to become edible and also contain large amounts of gelatin. That's why they are usually used in luxury Western cooking for stock.
But shanks, like many humble cuts of meat, have enjoyed a popular renaissance with the vogue for peasant foods hence it's time for this delicacy to take its place alongside in the list of foods considered by gastronomes as honest and authentic regional delicacies.