Every thing about SAGU DOSA (Saggubiyyam) | Vahrehvah :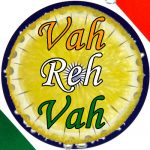 Sagu dosa is a delicious and appetizing dish made with sagu (saggubiyyam) soaked in curd for few hours and then mixed with rice flour to form dosa batter. To this batter finely chopped chilies and onions are added to enhance the taste of this pancake. Dosa is a very popular south Indian dish that is made in a variety of variations.
It is one of the staple foods apart from the Idli, vada, upma, pongal etc available at every home and restaurants in the states of Tamil Nadu, Karnataka, Kerala and Andhra Pradesh. Dosas are delicious crispy savory pancakes that are immensely popular with more than about 20 varieties of dosa recipes.
Some of the few that are regularly made are the Masala Dosa (Spicy Dosa), Rava Dosa Quick Version, Pesarattu Green Gram Dosa, Ragi Dosai, Set Dosa, Ragi Dosa, Paneer Dosa and many more. Sago pearl or sabudana is made of starch extracted from a plant root. It contains no proteins and minerals but is rich in carbohydrates and works as instant energy booster.
Sago or sabudana is used for making sweet and savory dishes. In India, the kheer (milk pudding) made with sago or sabudana is very popular especially during festival time. The sabudana kheer is a delectable sago milk pudding that is extremely tasty with the addition of kaju and kismis in the dish.
Sabudana Khichdi is another popular dish that is prepared as a light snack when the Indian women want to break their fast. Sagu dosa goes well with any chutney or pickle. Sabudana resembles pearl tapioca, which is derived from the cassava plant. Pearl sago's whitish seeds become soft and spongy when soaked in water, and turn translucent when cooked.
Sabudana makes up the staple food of the lowland peoples of New Guinea as well as Moluccas. Dishes made of sago or sabudana are often served for breaking fasts during religious festivals as it is great for a quick boost of energy. Sago gruel is also given to sick patients for quick energy and is easy to digest.
According to Indian medicine, sago and rice have a cooling effect on the system; hence sago gruel is given if you have excess bile (caused by excess body heat). To prepare the Sagu Dosa (Saggubiyyam), firstly take a bowl and whisk the curd well.
Add three cups of water to that and then add sagu or sago or sabudana in it. Leave it soaked overnight. Add rice flour upto right consistency (it should not be very watery or very thick). Add chili paste, finely chopped onions, salt to taste and leave it for another half an hour.
Then prepare dosa like preparing the rava dosa. Tip: If dosa is not coming properly, then add little rice flour to that. Do try this variety of sagu dosa and enjoy the delicious taste of this dish. Click on the below link for detailed recipe:
https://www.vahrehvah.com/sagu-dosa-saggubiyyam-1
Sabudana is extremely low in fat and protein. As its just starch, other than the carbohydrates, nutrition-wise, sabudana does not contain any minerals or vitamins and has very low amounts of calcium, iron, and fiber. However, you can make up for this by using other ingredients with it, such as milk for making sabudana kheer/payasam/gruel or vegetables and peanuts for making sabudana khichdi.
Sago powder is also used as a thickening agent in gravy dishes, and sago flour can be used to make flat-breads. Sago fritters is also popularly prepared and they are widely used in making the sun-dried pappadums or vadiyalu or fryums.