Every thing about dosa, masala dosa, dosa recipe,dosa sf, rava dosa recipe. :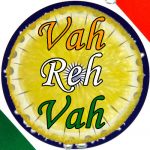 Set Dosa is a popular type of dosa from the cuisine of Karnataka which is cooked only on one side and is served in a set of two to three, hence the name. It is said that Set dosa was a name coined by restaurateurs long ago in Karnataka when dosas were served more than one per plate.
Initially most of restaurants served 4 small dosas in one plate with chutney and sambar or saagu (a popular curry or korma). Hence from then on the name Set dosa came into being. But most of the customers who couldn't consume all 4 dosas began to order 'Half Set' which was two dosas and the cost of the dish was also halved.
By this many people started ordering the half set dosa rather than full plate hence the restaurateurs decided to change the number to a set of 3 dosas per plate. Till date you will find Set dosa ordered in any restaurant across Karnataka consists of 3 dosas.
Set dosa is popular breakfast dish in Mysore and Bangalore. It is easy to prepare at home also. The crepes or pancakes are slightly thick in size and is served with delicious chutney and saagu. It is one of the most stomach filling or even a balanced meal that be eaten for brunch or snack time too.
There are quite a few variations of Set dosa recipe. Set dosa is usually thick, fluffy, spongy and small sized dosas. The basic ingredients involved in preparing the Set dosa are dosa batter of rice and urad dal along with par-boiled rice, methi seeds and poha (rice flakes).
The batter is fermented and than made into dosa. The making of an excellent set dosa mainly lies on the fermentation, better the fermentation, fluffier the dosa. While pouring the dosa better on the griddle or tawa, remember that once you pour the batter on the hot tava, do not spread the batter in concentric circles.
Just leave it and let it cook like a thick pancake. Traditionally a classic Set dosai as the name suggests is a set of 2 or 3 or 4 thick, fluffy, spongy small dosas usually served with sagu, a mixed vegetable curry prepared with a spice base of poppy seeds, green chillis, coconut and roasted channa dal. Set dosa has different definitions for different people. You could also serve the set dosa with a simple potato side dish. Dosa as such is a popular fermented crepe or pancake made from rice batter and black lentils.
It is a staple dish in the Southern Indian states of Andhra Pradesh, Karnataka, Kerala and Tamil Nadu as well as being popular in Sri Lanka. Dosa can be made in various variations and is also known by many names called dosa, dose, dhosha, dosay, tosai etc.
Masala dosa, onion dosa, rava dosa, pesarattu green gram dosa, banana dosa and maida paper dosa are few of the popular dosas available in most of the restaurants of southern India. For making this Karnataka special set dosa, firstly soak all the above ingredients which include the idly rice (boiled rice), urad dal, rice in water fro about 4 to 5 hours and then make into a fine batter in a mixie. Leave the batter outside in a vessel over night for about 8 to 10 hours to ferment.
Do not refrigerate the batter. The batter will rise a little by morning and this will give a spongy feel to the dosa and the mix is ready for making dosas. Now add salt (to taste) to the batter and a little pinch of cooking soad and mix well.
The dosa batter is now ready and you can make set dosas using a dosa pan. Note that you should not spread the dosa batter on the pan like the traditional dosas but instead allow it to spread on the pan. You can top off the dosa with little bit of shredded carrots, onions and freshly chopped coriander leaves and that will add more appeal and taste to the dosa. Set dosa goes very well with sambar and coconut chutney.
Do try this recipe as it is different from the basic normal dosa.Click on the link for the detailed recipe at:
https://www.vahrehvah.com/Set+Dosa:4083
Dosa is a very common breakfast dish, and street food. The dosa is rich in carbohydrates, contains no salt, sugar or saturated fats and its constituent ingredients of rice and lentils mean that it is gluten-free and contains protein. The fermentation process increases the vitamin B and vitamin C content. There are also instant mix products for making dosa, with somewhat lower nutritional benefits.