Every thing about GINGER CHUTNEY | Vahrehvah :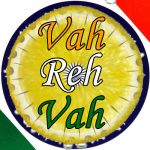 Ginger chutney is a very aromatic and delicious dish from the Andhra cuisine. Andhra cuisine is well known for varieties of chutneys and pachadis. They are either fresh chutneys are ones which can stay for few days. Most of them are spicy and very delicious which can either be eaten which hot rice with ghee or with any breakfast dish like the dosa, idli, vada, pesarattu, upma etc. Ginger chutney is also commonly known as allam (ginger) pachadi. There are different variation of preparing the ginger chutney as per the individual's choice and taste.
Normally the ginger chutney tastes slightly sweeter towards the Andhra region as they add a bit of jaggery to the chutney. Andhra pesarattu or the green moong dal dosa is one of the most delicious lentil based pancake that goes excellent with spicy ginger chutney.
This is very simple recipe yet tasty and tangy ginger chutney which adds a punch to your dish. Ayurvedic texts describe that ginger has got amazing healing and medicinal properties. Ginger is the vital ingredients in this recipe but yet its flavor is not overpowered and well balanced with all other ingredients.
The pungency of ginger is well blended with the spiciness of green chillies and sweetness of coconut. Inclusion of little lime juice gives tanginess to the chutney to boost the Vitamin C . Ginger is the rhizome of the plant Zingiber officinale, consumed whole as a delicacy, medicine, or spice.
It's a part of the Zingiberaceae genus and family. Other notable members of this plant family are turmeric, cardamom, and galangal. Ginger is also commonly known as root ginger, adrak in hindi, Inji in Tamil and allam in telugu. The characteristic odor and flavor of ginger is caused by a mixture of zingerone, shogaols and gingerols, volatile oils that compose one to three percent of the weight of fresh ginger. Young and tender ginger are juicy and fleshy with a very mild taste.
They are often pickled in vinegar or sherry as snack or just cooked as an ingredient in many dishes. Ginger is also used in preparing the ginger tea to which honey is added along with sliced orange or lemon fruit that makes the taste awesome. Ginger can also be added into candies.
Mature ginger roots are fibrous and nearly dry. The juice from these roots is extremely potent and often used as a spice. They are used for making the popular ginger garlic paste, an Indian quintessential spice used for flavoring dishes such as seafood, goat meat, poultry products and vegetarian cuisines.
Ginger is also extensively used in Chinese, Japanese and many South Asian cuisines for flavoring dishes. Ginger acts as a useful food preservative. Powdered dry ginger is typically used as a flavoring for recipes that includes gingerbread, cookies, crackers, cakes, ginger ale and ginger beer.
To preparing this dish, wash and clean the ginger well and scrape off the outer skin. Grind grated coconut, scraped ginger, ginger chillies, fresh coriander leaves and salt to together. Heat oil in a pan and add mustard seeds, when they splutter add fresh mint leaves.
Add the chutney paste, lime juice and stir all together and remove from fire. Serve with vegetable, mutton chicken biryani or pulav. It could also be eaten with Dosa and pesarattu. To make this delicious and tangy recipe do check for the details at:
https://www.vahrehvah.com/ginger-chutney-3
Fresh ginger is one of the main spices used for making pulse and lentil curries and other vegetable preparations. Fresh, as well as dried, ginger is used to spice tea and coffee, especially in winter. Ginger is also consumed in candied and pickled form.
Ginger has got many medicinal properties and is suggested to use in a variety of ways to be benefits by its properties which includes: Tea brewed from ginger is a folk remedy for colds. Three to four leaves of tulsi taken with a piece of ginger on an empty stomach is considered an effective cure for congestion, cough and cold. Ginger water was commonly used to avoid heat cramps in the United States.
In China, "ginger eggs" (scrambled eggs with finely diced ginger root) is a common home remedy for coughing. The Chinese also make a kind of dried ginger candy that is fermented in plum juice and sugared, which is also commonly consumed to suppress coughing.