Every thing about pav bhaji masala recipe,pav bhaji recipes,mumbai pav bhaji recipe,recipe for pav bhaji. :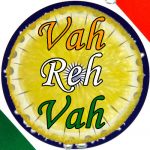 Usal Pav is an excellent and nutritious traditional Maharashtrian speciality dish made using boiled white peas spiced with red chilli powder, cumin powder, green chillies and some tomatoes and tamarind juice for that tanginess.
Finish off the dish topping with some farsan, freshly chopped coriander leaves and a zest of lemon juice. Traditionally a basic usal is made with sprouted moth beans and is a spicy curry prepared using sprouted pulses and is served topped with yoghurt and spicy chivda.
This is served with bread (Pav) and is commonly called as Misal pav. Pav in Marathi means bread which has been borrowed from Portuguese pao recipe. Usal pav is a quintessential dish from the Maharashtrian cuisine and is prepared in most of the marathi speaking people's house.
There are a variety of ways in making this dish and is known as Misal pav, Matar Usal pav etc. Usal pav is a dish also made with adding potatoes, green peas with onions, green chilies and sometimes garlic and is usually eaten with a western style leavened bun or pav.
The gravy is generally thick of coconut, coriander, cumin powder, green chili mixed with various other spices having amazing mixed spicy flavors. Usal pav is a feast to your taste buds and a healthy and nutritious one balanced meal dish. It's spicy and tangy to taste.
Pav or bread is served alongside with usal to compliment the fiery taste of the usal. Basically Usal is a curried dish made with legumes/ sprouted legumes or mixed sprouted legumes and is had with pav (bread), chapatti or rice. The white peas is also known as Safed vatana in Marathi.
Safed vatana or white peas is used in dal, the classic Indian dish. Boiled white peas cooked with chopped onions, green chillies, garlic, tomatoes and spices makes a mouth-watering tangy dish. Dried peas are a very good source of cholesterol lowering fibre.
They provide good to excellent amounts of four important minerals, two B-vitamins, and protein--all with virtually no fat. White beans are loaded with antioxidants and provide a good supply of detoxifying molybdenum. They are also a good source of fiber and protein and rank low on the glycemic index.
What's more, white beans deliver a good supply of magnesium, a mineral with multiple health benefits. Rich in slow-digesting carbohydrates, protein and fiber, beans — including white beans — are considered a low GI food. The glycemic index, or GI, is a numerical index that ranks foods based upon their predicted impact on blood sugar levels. To prepare this simple yet delicious and healthy Usal Pav, White peas curry, firstly soak white peas for about 5-6 hours and boil them with enough water.
Chop onions and green chilies and keep aside. Heat some oil in a pan and when it gets hot add mustard seeds. When they start spluttering, add cumin seeds, whole red chillies, chopped green chillies and chopped onions. Sauté well and add salt.
Cook the onion till they are slightly golden in colour. Once the onions are browned, add chopped garlic, pinch of hing, turmeric, cumin powder, red chilli powder, pinch of garam masala (optional). Mix all the spices over a slow flame well.
Add chopped tomatoes and sauté well. Once the tomatoes are nicely sautéed, add some water and when it comes to a boil, add the boiled white peas, and the ½ cup coarse paste of white peas. Mix well. Add enough water to adjust the consistency and bring it to boil. Add ½ tsp of cinnamon and clove powder and mix.
Add about 2 tbsp of tamarind juice and mix well and cook for few mins. Remove in a bowl and garnish topped with farsan, chopped onions, chopped coriander leaves and zest of lemon juice. Serve hot with pav and a dash of butter.
Usal pav, white peas curry with bread is a very simple, delicious and a humble breakfast or snack dish. It is popularly sold on most food stalls on the streets of Mumbai. It is healthy, nutritious and makes a complete wholesome meal.
Do try this recipe. Kids would truly enjoy the taste and flavours. Do view the making of this dish at: You can also make this dish in other variations.
To prepare this in a different version, click on the below link for detailed recipe:
https://www.vahrehvah.com/usal-pav-recipe
Enjoy Cooking!