Every thing about MUSHROOM CHILLI MANCHURIAN | Vahrehvah :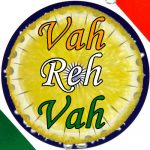 Mushroom Chilli Manchurian is a delightful Indo-Chinese fusion dish made irresistibly delicious, crispy at the outer end and soft inside. The mushrooms are nicely battered fried until golden brown and then sautéed in a yummy and delicious sweet and spicy sauce. Indo-Chinese fusion recipes are a craze among many especially kids and youngsters.
There are a variety of dishes such as vegetable Manchurian, chicken Manchurian; chilli chicken etc. prepared blending the Indian spicy ingredients with varied Chinese sauces that gives these classic dishes the exquisite taste and flavour. Mushroom chilli Manchurian is simple and easy to cook and an exceptional starter dish or can also be served with fried rice or noodles.
It is an amazing vegan dish. A dish for those people who love eating mushrooms as this dish is perfect to serve as a starter or as a side dish along with noodles or fried rice. Delicious mushrooms are coated in a spicy batter and deep fried, served in a sweet and sour garlicky and tomato sauce. It's a subtle and humble dish that springs with sensational Indo-Chinese flavours.
Exploring and experimenting on different flavours have become an art in the culinary field now days. Foods in India are generally flavoured with spices such as cumin, coriander seeds, chilli powder and turmeric etc. are not traditionally associated with much of Chinese cuisine. Hence a blend of spices from both Indian and Chinese cuisines like use of hot chilli, soy sauce, ginger, garlic, chilli powder and sauces are merged together and frequently used in dishes.
This makes Indian Chinese food similar in taste to many ethnic dishes in Southeast Asian countries such as Singapore and Malaysia, which have strong Chinese and Indian cultural influences. Mushrooms are versatile ingredient available in a huge variety of sizes, shapes and colours. They can range from smooth and silky to pitted and honeycomb like. Generally the cultivated white mushrooms are mild in flavours and goes well in dishes from pastas to soups to stir fries.
However, for more exotic and intense flavours, you can use mushrooms like chanterelle, morel, shiitake, Portobello, and oyster. Mushrooms have been used for thousands of years both as food and for medicinal purposes. They are often classified as a vegetable or herb, but they are actually fungi. Today, mushrooms are enjoyed for their flavour and texture. They can impart their own flavours to food or take on the flavour of other ingredients.
Their flavour normally intensifies during cooking, and their texture holds up well to usual cooking methods, including stir-frying (Mushroom Dry Fry) and sautéing (Mushroom Gravy). It is popular to add mushrooms to soups (Cream of mushroom soup), salads, pizzas and sandwiches, or to use them as an appetizer. They also add an appealing touch to vegetable-based casseroles and stews. Mushroom are quiet popular as they contain 90 percent water and have few calories.
They are cholesterol free and the fat and carbohydrate content is just minimal. Mushrooms are rich in protein and contain vitamins such as B, C and D, while a few contain vitamin A. Be aware that some of the vitamin values are destroyed during the cooking process. You can prepare Mushrooms in various methods of cooking like frying, sautéing or stir fried on their own and eaten as a side dish or used to top an entrée.
Mushrooms can be made into a simple mushroom dish on its own or adding to meats or making a scrumptious biryani. Some of the wonderfully enjoyable recipes of mushroom are Babycorn Mushroom curry, Malai Mushroom, Chicken Mushroom, Mushroom kootu, Mushroom Marsala Bruschetta or an easy Mushroom Biryani.
For preparing this excellent delicious and appetizing Mushroom Chilli Manchurian, firstly: Take mushroom and clean and wipe them. Cut them into medium slices.
Take all-purpose flour, add two pinch salt and add some water to make a paste like consistency. Dip the mushroom slices in the above batter and deep fry these till golden brown in oil. Strain them on a paper towel and keep them aside.
In a pan take some oil, keep the heat on high, and add the above listed veggies which are cut into medium size one by one. Sauté them for 3 min, add the sauces, salt to taste, ginger garlic paste, add few drops of vinegar (optional).
Add the mushroom, stir well. Let it stand for 2 to 3 minutes to absorb the sauces and flavour. Garnish with chopped spring onion. Serve it as a side dish with fried rice. It makes an irresistible standalone snack when served with mint chutney or tomato ketchup.
Tips: Do not keep the mushrooms for too long in sauces, as they will become soggy and loose its crispiness. Chilli sauce and soy sauce forms the basic taste of any Manchurian recipe hence you can adjust the quantity of these two sauces to get a desired taste.
Anyone who loves mushrooms will surely crave for this dish. Feeding this dish to the kids is a nice way for them to eat healthy foods as mushrooms are rich source of protein and vitamin D. Mushroom Chilli Manchurian also makes a great party dish that brings a welcoming change from the routine dishes like babycorn manchurian, gobi manchurian, vegetable 65 etc.
It's a perfect dish that can be enjoyed guilt free along with family and friends. Do give it a try and you will find yourself preparing it often for your kids and family. For best results on making a perfect Mushroom Chilli Manchurian, watch the making at:
Enjoy Cooking!