Every thing about YELLOW CUCUMBER | Vahrehvah :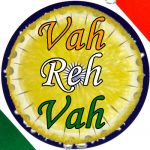 Yellow cucumber or lemon cucumber scientifically called as the cucumis sativus and known as Dosakai (in Telugu) is a vegetable yellow in color available in parts of India. This versatile cucumber is sweet and flavorful, and doesn't have much of the chemical that makes other cucumbers bitter and hard to digest.
Though it's often served raw, it's also a good pickling cucumber. The yellow cucumber is the size of a baseball oval or round shaped covered with a thin skin all around. The flavor of the yellow cucumber is excellent and a bit sweeter and tangy than the normal cucumbers (green variety). Plants are very easy to grow and do well in areas that have short summers and the fruits/ vegetable mature faster and need less heat to ripen than most cucumbers. It can also be grown in large pots and you need to provide support for the growing vines.
The maturity of the fruits is approx about 60 – 75 days. The yellow cucumber is a widely cultivated plant in the gourd family Cucurbitaceae, which includes squash, and also from the same genus as the muskmelon. Dosakai is extensively available in most parts of India and especially in Andhra Pradesh.
Andhra cuisine is special for its variety of freshly made homemade chutneys or pachadis. Name any vegetable and you can make fresh chutneys out of it that is spicy, tangy and gives a excellent taste when eaten with hot rice and ghee. For example to name a few are the Beerakai chutney (ridge gourd), dondakai chutney (tindora), tomato chutney, brinjal chutney (egg plant) and many more.
Dosakai is generally used or added in sambar, soup, dal and also prepare dosa-aavakaaya pickle and chutney. The tender yellow cucumbers are nice lemony yellow color and turn a golden yellow as it ripens. The mild, pleasant taste is complemented by a cool, crisp texture.
Resembling a lemon in appearance, the flavor is more delicately sweet and less acidic than the common green cucumber. Yellow cucumbers (tender ones) could also be eaten fresh and can be pickled when they get ripen. Some varieties of yellow cucumber are grown in greenhouses that are seedless, have thinner skins and are longer in length, usually between 12 and 20 inches. While buying the yellow cucumber, select the ones that are firm, rounded at the edges and they should be bright like medium to dark yellow.
Do not take the cucumbers that are puffy, have sunken or are wrinkled at their tips. Thinner yellow cucumbers will generally have less seeds than those that are thicker. Adding cucumbers to your menus especially during the warm summer season is really cooling and refreshing. You can store the cucumbers in the refrigerator where they would be fresh for some days. Cucumbers should not be left out at room temperature for too long as this will cause them to wilt and become limp. Yellow cucumber is low in fat and cholesterol.
The flesh of cucumbers is primarily composed of water but also contains ascorbic acid (vitamin C) and caffeic acid, both of which help soothe skin irritations and reduce swelling. Cucumbers' hard skin is rich in fiber and contains a variety of beneficial minerals including silica, potassium and magnesium.
The silica in cucumber is an essential component of healthy connective tissue, which includes muscles, tendons, ligaments, cartilage, and bone. Cucumber juice is often recommended as a source of silica to improve the complexion and health of the skin, plus cucumber's high water content makes it naturally hydrating-a must for glowing skin.
Most of the cucumbers varieties have around 95 % of water content which is a great way to increase the fiber and water intake. There is a high content of vitamins A, B6 and C present in the flesh of the cucumber. In addition to that these vegetables are known to have a high concentration of minerals such as calcium, potassium, magnesium and silica.
The nutritional values per 100 g of cucumbers without peel are: Carbohydrates: 3.63 g Sugars: 1.67 g Dietary Fiber: 0.5 g Fat: 0.11 g Protein: 0.65 g Thiamin (Vitamin B1): 0.027 mg Riboflavin (Vitamin B2): 0.033 mg Niacin (Vitamin B3): 0.098 mg Vitamin B6: 0.040 mg Calcium: 16 mg Iron: 0.28 mg Magnesium: 13 mg Phosphorus: 24 mg Potassium: 24 mg Zinc: 0.20 mg