Every thing about GREEN PEPPER MUGHLAI | Vahrehvah :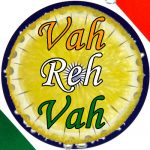 Green Pepper Mughlai is a majestic yet simple dish full of flavours, exciting green colour and a perfect dish to go with naan, roti, chapatti or paratha. It typically combines the ingredients to the Mughlai style of cooking such as use of chilli peppers, and different rich spices and freshly ground pepper that gives that extra zing to the dish.
Mughlai food is very popular in the Northern parts of India and most of the dishes are magnificent, rich in flavours, sensuous aroma, vibrant colours, fab textures and just awakens the senses by its mouth-watering recipes and the pulsating aroma lingering around the area. It's a very popular cuisine, has its origin that can be traced back from the times of Mughal Empire.
The grandeur dishes from the Mughlai cuisine consist of some wonderful dishes like biryani, pulao, kebabs, koftas etc. where most of these were prepared in the kitchens of the royals. Mughlai food occupies an imperious position in the popular cuisines of India and Pakistan and its influence reflects in the Indian cuisine. Mughlai food is known to be spicy and has a very unique aroma.
On eating Mughlai food, one can get a feel of the freshly ground spices. Milk, yogurt and cream are used liberally in preparing most of the Mughlai dishes. Mughlai dishes like Biryani, pasandas, qorma and pulaos are so enticing and scrumptious that people end up licking their fingers. Mughlai cuisines are well known for its gorgeous, luxuriant texture and creaminess.
Different kinds of herbs, spices and dry fruits were infused to soothe the moods and whims of the Emperors. Some of the significant ingredients of the Mughlai cuisine are dry fruits, nuts (used for making rich gravies or for garnishing), aromatic spices and fried onion paste which give the dish a creamy appearance. Green Pepper Muglai is made with green peppers which are also called as capsicum, bell peppers or Shimla mirch.
They come in an exciting range of colours like green, red and yellow. They add an excellent crunch and colour to many food dishes as it is used as a spice and obviously a vegetable. Apart from being great in taste and colour, green peppers also holds a great degree of nutritional value and accords numerous health benefits to people.
Making the green pepper Mughlai is simple and here goes the recipe: Heat a pan and dry roast peanuts, sesame seeds and coconut (fresh or copra) until their raw flavours are gone and blend them to a fine powder. In another pan, heat some oil, add chopped onions and fry well until they become soft.
Do not brown them. Add salt and garlic pieces and sauté well. Then add chopped green peppers cut into cubes and cook for about 4 to 5 minutes. Do not overcook the peppers, but fry them till they get a nice shine over them and give an amazing aroma.
Add in the peanut, sesame and coconut ground masala and mix well. The moisture present would absorb the masala and coat all the pieces well with the spice mix. Add curd, mix and then add freshly crushed black pepper. Mix well and let it cook for few minutes.
The crushed black pepper gives a little spiciness to the dish. Finally garnish with finely chopped coriander leaves and a dash of lemon juice for that extra kick or sourness. Serve hot with naan, pulkas etc. It can also be eaten with rice. If it gets slightly cold, you could also eat it as a salad dish.
Tips – Do not overcook the bell pepper; they need to be crunchy on eating. You can also add little turmeric powder, red chilli powder, coriander powder and some tamarind juice which would make an awesome salan. You could also add the peanut, sesame, coconut masala spice mix to other great dishes like baingan ka masala, mirchi ka salan etc. This spice mixture could be preserved in the refrigerator for few days.
Green peppers add an amazing crunch and adding this to your diet delivers several nutritional benefits. The dish looks bright with natural colours, has a sweet and tangy flavour and spiciness from black pepper. Green peppers are excellent sources of vitamins C and A and are low in calories. These royal bell peppers are truly yummy cooked in Mughlai style.
Do try this wonderful dish and do not forget to share your thoughts.
Click on the link for viewing on making of this dish:
https://www.vahrehvah.com/green-pepper-muglai
Enjoy Cooking!