Every thing about LAPSI | Vahrehvah :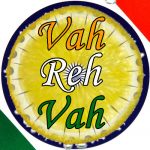 Lapsi is a sweet halwa made from dalia. Lapsi is also commonly known as broken wheat or bulgar wheat or cracked wheat in different regions. Lapsi is a very similar dish to the semolina or suji halwa. This dish is very simple, easy, delicious and fast to cook. Lapsi is nutritious as it is unrefined wheat and high in fiber and manganese.
Lapsi halwa is a popular sweet from the Rajasthani cuisine. This is also very nutritious for infants who have just stated eating solid food. It is healthy and a wholesome meal. Lapsi is ideal for a cold and chilly winter day. Lapsi is a famous dish that is usually prepared during the diwali festival. Diwali is a special festival of sweets, lights and crackers.
A variety of sweets with amazing flavors are prepared in every Indian Hindu family. Sweets like ladoos, mysore pak, jalebi, kaju burfi etc are prepared. Lapsi halwa is also part of the diwali preparation made with broken wheat, ghee, nuts, raisin and dry fruits.
Halwa generally refers to many types of dense, sweet confections served across the Middle East, South Asia, Central Asia, West Asia, Eastern Europe and Jewish world. There are two types of halwa, one the flour based and other the nut butter based. The flour type of halwa is slightly gelatinous and made from grain flour typically semolina.
The primary ingredients are clarified butter (ghee), flour and sugar while the nut butter based halwa is crumbly and usually made from sesame paste or other nut butters such as sunflower seed butter. The primary ingredients are nut butter and sugar. There are various types of Halwa prepared in India that are distinguished by the region and the ingredients from which they are prepared.
The most famous and commonly made is the sooji halwa (made with semolina), carrot halwa, moong dal ka halwa, besan halwa (made with gram flour), chana dal halwa, badam halwa (made with almonds) and groundnut halwa etc. Halwa may be based on the numerous other ingredients like various nuts, beans, lentil and vegetables like carrot, beetroot and pumpkin.
For preparing this mouth watering and scrumptious Lapsi, firstly soak raisins in ½ cup water and keep aside. Heat ghee in a heavy bottomed pan and when it gets hot, add the broken wheat. Sauté on a high flame till it turns pinkish brown in color.
Add hot water, partly cover and cook on a medium flame till most of the water has evaporated. Add more water if the wheat is not tender enough.
Once all the water gets evaporated, add sugar, ghee and ½ cup water and stir well. Place a griddle or tawa below the pan and cook on a low flame for 8-10 minutes.
The lapsi is ready when the ghee starts oozing out from the sides of the pan. Serve hot garnishes with blanched almonds and pistachios.
https://www.vahrehvah.com/lapsi-recipe
Dalia or broken brown wheat retains all its nutrients unlike the refined grains and is full of fiber since the grains are not finely powdered and polished. Lapsi or dalia is a good source of manganese, source of complex carbohydrates which provide energy, amino acids which provide protein, thiamine, niacin, iron, Zinc and riboflavin Magnesium and Selenium, Manganese, Phosphorous, Potassium, vitamin B6, vitamin E, Vitamin K, folate and pantothenic acid.
It releases sugar very slowly and so gives a satisfied feeling for a long time. Consuming the dalia energizes the body, reduce risk of diabetes, high cholesterol, high blood levels and prevents constipation. Dalia was initially used for preparing porridges, upma, khichdi etc. It also plays an important role as a weaning food for little children. Lapsi being a cereal can also be taken for breakfast by older kids and adults alike. It can be served sweet or otherwise according to the taste preference.