Every thing about BEERAKAYA CURRY | Vahrehvah :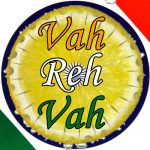 Beerakaya Curry is a simple and delicious dish from the Andhra cuisine. It is fantastic dry fry curry with mild spices and is an Andhra specialty dish made with beerakaya or ridge gourd fried with garlic, jeera, salt and spiced with red chili powder. The beerakaya curry can be cooked in many ways where few cook this with coconut milk or milk. The gourds are cooked with onion, chilies and simmered with coconut milk to create this spicy beerakaya curry. Beerakaya curry tastes good when eaten with rice or rotis.
Beerakaya or Ridge gourd is extremely versatile as it can absorb the flavors of other ingredients that it comes in contact. Beerakaya is a versatile veggie and can be cooking in various ways. Some of the very popular dishes made with this vegetable are: Beerakaya-Mulakkada Kura (ridge gourd and drumstick cooked in a spicy tomato gravy), Ridge Gourd Skin Chutney, Turai Beerakai with Milk , Beera kaya pottu podi curry and so on…, Ridge gourd is also cooked in combination with prawns and eggs or with fresh fenugreek leaves to make it healthy, nutritious and delicious.
Normally many people use milk when they cook ridge gourd and few also use tamarind to make the popular beerakaya pulusu curry which is a one pot dish which is simple to cook and adds up to good health and great taste. Jeera or cumin seeds is a fantastic wonder seeds that is been used since long. Jeera has an excellent flavor and is a good digestive used mainly for flavoring many dishes. The cumin seeds are boiled in water and allowed to infuse. This hot water is then served at the meal.
The main idea being to aid in digestion as most of the ceremonial meals are rich and heavy on the digestive system. This water is extensively served in the state of Kerala. Jeera or cumin seeds have a very strong flavor quite similar to caraway seeds. It contains high quantities of iron and has a high percentage of unsaturated sugar. It also has a very attractive aroma. It is believed that cumin seeds may have anti-carcinogenic properties. The seed is very aromatic and is 3 to 6 mm in length. Northern Egypt, Syria, the Mediterranean region, Iran and India are home to the cumin where as Mexico, China, Sicily and Malta cultivate this condiment.
Cumin seeds are used in the seasoning of breads, cakes and cheese. Jeera rice is a very popular rice based dish popular throughout India. Jeera gives an excellent flavor to the Beerakaya curry making it aromatic. To prepare this delicious beerakaya curry, wash and peel beerakaya. Cut them into 2 inches long pieces and keep aside. Heat a kadai or pan and add little oil, when it gets hot add jeera and when it sputters add garlic. Add the beerakaya pieces and keep one lid for some time.
Now add salt and cook till all water gets evaporated and the pieces become tender. Now add chili powder and mix well if you want add milk if you want. This curry goes well with roti as well as rice. Beerakaya curry is a lovely fry curry, smooth and requires very little oil and spice while cooking. Do try this delectable recipe, click on the below link for detailed recipe:
https://www.vahrehvah.com/beerakaya-curry-recipe
Beerakaya curry is a comfort dish using ordinary ingredients. You could also add powdered roasted poppy seeds or peanut seeds giving a subtle nutty taste. Ridge gourd absorbs all flavors of spices beautifully to bring out a healthy, calcium rich, delicious stir fry that goes well with both rice and rotis. Ridge gourd is low in saturated fat and cholesterol, high in dietary fibre, vitamin C, riboflavin, zinc, thiamin, iron, magnesium and manganese. The nutritional value of gourd makes it suitable for maintaining optimum health, weight lose. It has excellent cooling properties.