Every thing about TANDOORI CHICKEN SANDWICH | Vahrehvah :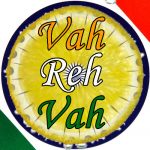 Tandoori chicken sandwich is a wonderful appetizer where mouth watering grilled tandoori chicken pieces with lettuce, mayonnaise and chutney are filled between bread slices and served making a delectable and perfect sandwich. In India, chicken is one of the most popular foods cooked in the tandoor or clay oven.
The secret to the distinctive taste and tender texture is a yogurt marinade enhanced with authentic spices. The chicken breasts pieces are marinated in the spicy yoghurt marinade and are cooked on a grill until the pieces are cooked and give a nice smoky flavor.
The chicken is served on toasted bread spread with a mayonnaise spiked with mint, cilantro and chili, amazing flavors common in Indian relishes. Generally sandwich is a simple food item typically made of two or more slices of bread with one or more fillings between them or one slice of bread with a topping or toppings commonly called an open sandwich.
They are widely popular type of lunch food which can be easily taken to work or school or picnics and can also be carried in small packed lunch boxes. They usually consist of a combination of salad vegetables, meat, cheese and a variety of sauces or savory spreads.
Here you could be creative in making your own fillings and put in all your culinary skills in preparing an exotic and scrumptious sandwich. You can also use the bread as it is or can also be coated with various condiments to enhance flavor and texture. Bread is a very versatile ingredient and can be prepared in various ways. It is liked by one and all.
Bread can be eaten anyways either by just dipping it in some hot tea and eating it or spreading some jam or butter or cheese. They are umpteen ways of making delicious sandwiches from a plain one to an exotic sandwich. Tandoori chicken in sandwich is truly tempting and luscious. As such a plain Tandoori chicken is a dish that is adored by most of the food lover's. Its flavors are rich, spicy, smoky and unique.
The chicken pieces are well marinated in curd and seasoned with special tandoori masala cooked at high temperatures in a tandoor or can also be prepared on a traditional barbecue grill. Generally seasoned with cayenne pepper, red chilli powder or kashmiri red chilli powder that makes it a fiery red hue but is moderately hot in most of the western nations.
For preparing this delicious and yummy tandoori chicken sandwich, in a large plastic food storage bag, combine chicken breast pieces and tandoori marinade together and mix well. Refrigerate the marinated chicken breast pieces for at least 2 hours.
Remove chicken from marinade and grill or broil chicken breasts for about 8 to 10 minutes or until chicken is cooked through, brushing with additional marinade during grilling. Serve chicken breasts on rolls with lettuce, mayonnaise and chutney.
Tandoori chicken sandwich is truly appetizing and mouth watering. It's an excellent dish which can be eaten anytime during breakfast, lunch, and dinner or snack time.
Do try this recipe and serve it to your family. They will surely enjoy the taste.
Click on the link for detailed recipe:
https://www.vahrehvah.com/tandoori-chicken-sandwich-recipe
There are a variety of sandwiches that one can make to please your taste buds. Some of the popular varieties include Hawaiian Chicken Sandwich (made with chicken and pineapple, a popular Caribbean delight), Broccoli Chicken sandwich, Cucumber sandwich, Classy club sandwich (made with bacon, lettuce, chicken and cheese) etc. In the United States, the sandwich was first promoted as an elaborate meal at supper.
By the early 20th century, as bread became a staple of the American diet, the sandwich became the same kind of popular, quick meal as was already widespread in the Mediterranean. When the British first introduced the sandwich in India, the Indians called them double roti. This term has today become the broad term for all type of leavened bread even not put in a sandwich arrangement.