Every thing about COCONUT TOFFEE | Vahrehvah :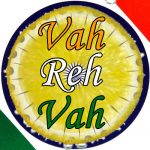 Coconut toffee is a very simple sweet meat that can be prepared at home easily and is made with coconut, milk, essence, sugar and little salt. It is an excellent sweet that is little crunchy and chewy to eat. Coconut is a versatile ingredient and can be used in a variety of dishes.
You can make an array of dishes with the coconut meat like the coconut burfi, coconut toffee, coconut custard or coconut pie etc and this is almost used in most of the recipes from the cuisine in Kerala and many other dishes like the kormas, gravies and curries.
Coconut is sweet to taste and taste fantastic when used for making various masala. Coconut chutney is a popular dish that is almost made everyday in Southern India which is accompanied with Idli or Dosa. Coconut Toffee is a favorite amongst many children and they will definitely be eager to eat it.
You can make Coconut toffee is many variations adding your choice of ingredients in it like almonds, chocolate etc. The coconut toffee is rich, sweet chewy and crumbly and these bars are completely addictive if once eaten. Coconut toffee is highly aromatic and gives a nice smell in your kitchen and is worth making for your family and guests.
Coconut cooked in milk, sugar with essence added to make it aromatic is truly appetizing and delectable. Coconut is a tropical fruit that is well known for its nutritional benefits. Its meat, juice and oil are popular all over the world due to its delicious taste and abundance of vitamins, minerals and nutrients.
It is used by primitive people to treat a number of ailments and is still recognized for its nutritional and healing properties. They are rich in protein and because of its high calorie and fat content; it is a healthy food to consume for those who are trying to gain weight. Coconut provides quick and lasting boosts of energy. Making of Coconut toffee is simple and easy.
To prepare the coconut toffee firstly grates the coconut and put it in a vessel. Add sugar, salt, milk and essence into it and mix thoroughly. Keep the vessel on low fire and cook all the ingredients together on a very slow flame. Go on stirring continuously till the mixture becomes thick and leaves the sides of the vessel.
Smear or grease a plate with ghee or oil and once the above mixture is done, and then shift the mixture to the greased plate spread evenly and let it cool. Cut them into desired shaped and serve. Coffee Toffee taste simply awesome and exotic. You can also decorate it with Almonds on the top of the toffee bars to make it nutritious and exceptional.
Do try this variety at home and enjoy the taste with your kids and family.
Click on the link for detailed recipe at:
https://www.vahrehvah.com/coconut-toffee-1
Coconut is an excellent source of manganese, and contains 60 percent of the recommended daily intake of that mineral. It is also contains 11 percent of the recommended intake for iron, 9 percent of phosphorus and 8 percent of potassium. There are trace amounts of other nutrients in coconut, including zinc, calcium and magnesium.
Coconuts are one of the most nutritious of all fruits and have been a staple food to many populations, such as island and Asian cultures, for centuries. Coconuts can add flavor, variety and--best of all--healthy nutrients to your diet. Coconuts are rich in lauric acid, which is known for being antiviral, antibacterial and antifungal, and boosts the immune system.