Every thing about COCONUT FLAN | Vahrehvah :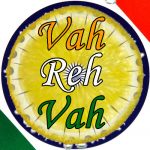 Coconut flan is very popular Spanish custard that is made with the delicate flavors of coconut milk, sweetened condensed milk, sugar and plenty of eggs. Coconut flan is a delicious dessert that is custardy and similar to crème brulee.
Coconut flan is luscious to taste and derives its delectability from the classic Latin dessert and adds a unique twist delighting the entire coconut lover's. Coconut flan is a simple and delicious dish yet requires careful attention when caramelizing the sugar.
Using coconut milk delicately flavors the flan and gives a denser and custardier texture to the coconut flan. Coconut flan is very popular on the Coast of Colombia and commonly known as Flan de Coco – a succulent and exotic coconut dessert that goes perfectly with all seasons.
There are several flavors that can be add to a flan and can be prepared in many other variations. Traditionally Flan is a classic Puerto Rican dessert. It is a tart, a type of pie with a base of short crust pasty. You can make a savory and sweet flan where the filling tends to be based on thick custard. It is also very popular dessert in Spain and Mexico.
Traditionally made with whole eggs and milk with a caramel coating the typical flavorings is simply vanilla but there are numerous other variations also that include almonds, pistachio, lemon and various other fruits. Usually the flan pasty is baked in a flan ring atop a baking sheet and may also be baked in a tart pan or a pan with a removable bottom. The filling is added to the baked pastry.
Fillings can be of any flavor but typically are custard with a fruit topping or cheese custard. In countries like Mexico, Spain and Cuba it is customary to make flan in a special pan over a bain marie (water bath). The custard can be prepared on the cook top or in the oven. A basic flan is prepared by adding sugar and water in a pan and swirling over a hot burner to melt the sugar and forms the caramel.
The pan is then filled with the custard mixture and placed over a pot of boiling water (either in an oven or over a double boiler) where it remains until the custard is set for about an hour. The custard is then cooled and inverted on a plate. The flan is cut in wedges and served pouring the caramel over the top.
To prepare this luscious and exotic Coconut flan, preheat the oven to 350 degrees F (175 degrees C). Place a cup of sugar in a small saucepan over medium heat and cook gently without stirring but shaking occasionally until the sugar has melted.
Continue cooking until the sugar has completely melted and turned golden brown. Pour into a large, glass baking dish. Spread the caramel evenly over the bottom of the dish and then set aside to cool for 15 minutes before proceeding.
Once the caramel has hardened, pour the condensed milk, evaporated milk, milk, eggs, ½ cup sugar and coconut into a blender. Blend for about 3 minutes until smooth and pour into baking dish over the caramel. Bake in preheated oven for 45 minutes until set.
When done, remove form oven and allow cooling for 30 minutes. Run a knife around the edges of the dish to separate the flan from the sides of the baking dish. Refrigerate overnight. To serve place serving dish on top of chilled flan and flip over so that the caramel bottom is on top (or can spoon directly from baking dish pouring caramel sauce on top).
Garnish with fruit, whipped cream and mint leaves. This is a excellent dish for all those who adore coconut and this makes a dense and succulent and velvety dessert with addition of whipped cream and rich with the sweetness of coconut.
Do give it a try and enjoy the taste and flavor of coconut flan.
Click on the link for the detailed recipe at:
https://www.vahrehvah.com/coconut-flan-recipe