Every thing about BESAN (GATTE) KI SABZI | Vahrehvah :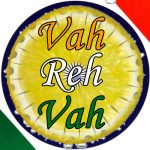 Besan (Gatte) ki Sabzi is a traditional dish from the Rajasthani cuisine made with gram flour dumplings and dry spices, steamed and then cooked into yoghurt based gravy. It's an excellent spicy dish which can be enjoyed with chappati, puri or steamed rice.
Besan/ Gatte ki Sabzi is usually prepared in the states of Rajasthan, Eastern Uttar Pradesh, Jharkhand and Bihar. It is a popular and all time favorite Marwari dish. Gatte ki sabzi is a simple yet spicy and tangy dish combined with roasted besan with onion, chillies, ginger, garlic and a hint of ajwain seeds blended into tangy buttermilk.
It is simply an exotic vegetarian dish and taste just like fish curry. This dish is a classic desert dish as Rajasthan is the desert of India and hardly vegetables are used. Besan flour is the main ingredient in this dish. Besan flour has a fantastic, sweet and nutty flavor and taste. It may be served during any meal either breakfast, lunch or dinner. This delicious besan gatte ki sabzi can be eaten with Dal, Baati and Churma too. Its best serve in winter or rainy days and keep the body refreshing and warm.
The taste of this dish is just out of the world, a little on the spicy side yet delicious. This dish basically originated from the desert areas of Rajasthan as hardly green vegetables are cultivated. The scarcity of green or any other vegetable has created this delectable regional delicacy. Rajasthani recipes are simple to cook although they are a little spicy. One needs to have the love and passion for food like a true Rajput to make a delicious Rajasthani dish.
Most of the dishes are vegetarian and classic recipes prepared according to their climatic conditions in that region. The Rajasthani food consists of special rotis like Bajre ki roti, Missi Roti and vegetable dishes like Kadhi, Gatte ki Sabzi etc. Non vegetarian cooking is also a vital part of Rajasthani dishes like Laal Maas, Sabut Murgh etc.
Garlic, ginger and ajwain are few of the main flavorings in Rajasthani Cuisine. The consumption of buttermilk, yoghurt, milk forms is part of the main diet. Rajasthanis use lots of ghee for cooking most of the dishes. Rajasthani food is well known for its spicy curries. They have a fabulous variety of mouth watering vegetarian dishes.
The spice content is quite high in comparison to other Indian cuisines, but the food is absolutely scrumptious. To prepare this delicious vegetarian delicacy from the state of Rajasthan, firstly in a mixing bowl add besan, green chillies, carom seeds (ajwain seeds), red chili powder and oil.
Add a little water into this mixture and form into smooth dough. Take a small piece of dough and make 1 cm diameter round and 5-6 inches long (like seekh kebab). Put this into boiling water and boil for 10 minutes. Take out the water and cut the besan sticks into round shaped small pieces and keep aside (these steamed balls would be called as gatte). Heat oil in a vessel or sauce pan, add asafetida (hing), cumin seeds, green chillies and stir fry till well browned. Add ginger garlic paste and mustard paste and fry for a minute.
Add chopped onion and sauté till translucent. Add chopped tomatoes and fry for 2 minutes. Add turmeric powder, red chilli powder, coriander powder, salt, garam masala and 1 ½ cup water. Allow boiling for about 5 minutes. Now the gravy is ready.
Add the gatte (besan roundels) into this gravy and boil for another 3 minutes (heat until gravy is thick). Serve hot with steamed rice or plain parathas. Gatte ki Sabzi is an amazing vegetarian dish. Truly aromatic with flavors, exceptional taste and ideal choice for all those vegetarians to substitute this dish, if fresh vegetables are not available!
Do try this fantastic recipe. Click on the link for detailed recipe:
https://www.vahrehvah.com/besan-gatte-ki-sabzi-recipe
Most of the Rajasthani food is cooked with minimum use of water and hence people prefer to use more milk, buttermilk and clarified buter in their dishes. Gram/ chickpea flour is also known as 'besan'. It has a slightly nutty flavor and earthy aroma. The high protein content makes it ideal for the large vegetarian population in India.
Used widely as a thickener in curries, it also is used to make fritters called pakoras. Ajwain gives a nice flavor and taste to the Gatte ki Sabzi. Ajwain is pungent and bitter, spasmodic, germicidal, antiseptic, digestive, antipyretic, expectorant and an extra ordinary tonic.
Ajwain seeds consist of moisture, protein, fat, minerals, fiber, carbohydrates, calcium, phosphorus, iron, carotene, thiamin, riboflavin and niacin. Ajwain is an indigenous spice used in ayurveda from ancient times. Housewives know its medicinal value very well.
Ajwain is very useful in alleviating spasmodic pains of the stomach and intestines, in adults as well as children. Any colicky pain due to flatulence (gas), indigestion and infections in the intestines can easily be relieved by taking one teaspoonful of ajwain along with 2-3 pinches of common salt in warm water.
Omam (ajwain) water that is the water distilled from the seeds in an excellent carminative that cures flatulence, indigestion & low appetite. This water is a household medicine not only in south India but also in Srilanka, Malaysia and even in some Arabian countries.